According to a new poll conducted by the Military Times, President Donald Trump has stronger support among members of the military than the American public.
About 44 percent of all troops surveyed in the Military Times poll have a favorable view of Trump, while roughly 40 percent have an unfavorable opinion of him. 
When asked specifically about the president's handling of military policies, about 55 percent of all troops surveyed rated Trump's policies as favorable, versus 26 percent unfavorable.
Still, there is a divide over the president even in the military, with enlisted troops favoring Trump much more than officers. While almost 48 percent of enlisted troops approve of Trump, only about 30 percent of officers feel the same way, the poll shows.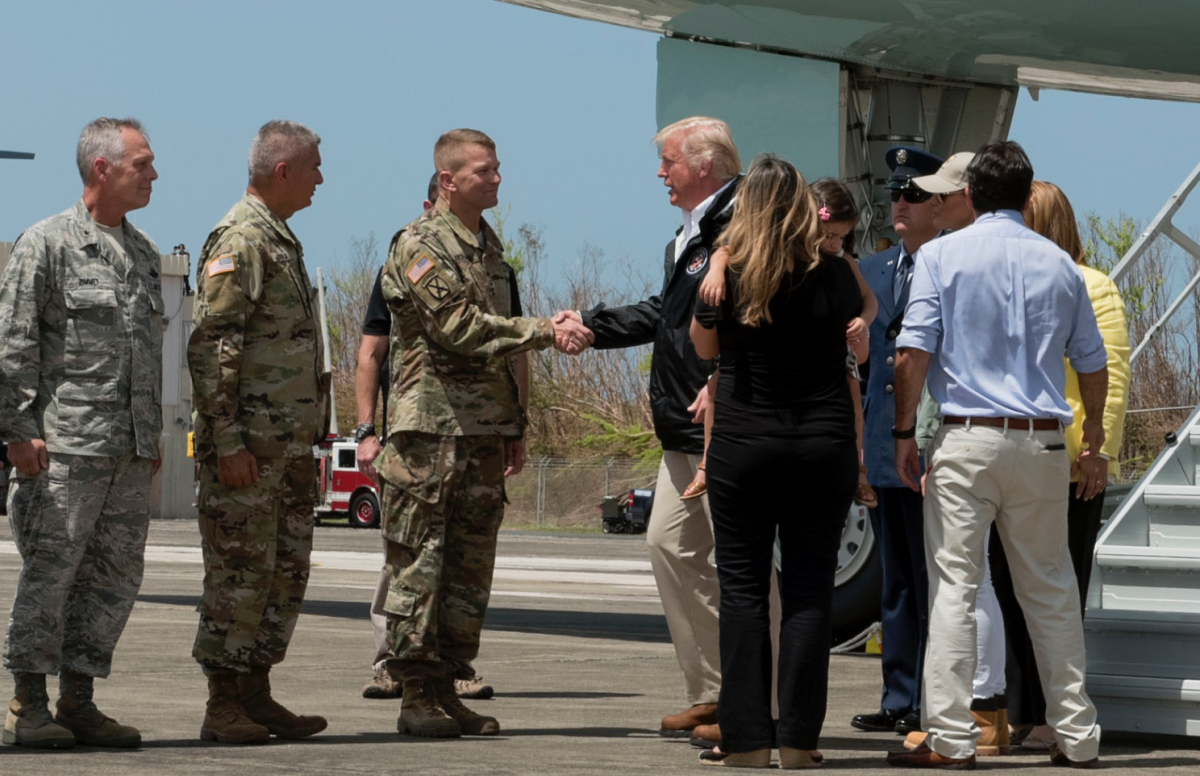 (Dept. of Defense Photo)
Joseph Lobban, an intelligence soldier who retired last year as a sergeant first class, explained the divide to the Military Times: "Enlisted people like a man who says what he means and would like to see the job done, no frills, no questions asked," Lobban said. "From the way President Trump has presented himself, he has been that kind of person."
Opinion polls of the general public have shown Trump's popularity at less than 40 percent and an unfavorable rating as high as 56 percent.
Reporting for the Military Times, Leo Shane III observes, "[Trump's] vows to boost military spending are popular, and his push to eliminate bureaucratic interference in battlefield decisions has received high marks from the troops. His pick for a secretary of defense, retired Marine Gen. Jim Mattis, has drawn widespread support. However, he's faced some pushback on his handling of the military. It remains unclear whether he can convince Congress to go along with a big budget increase for the Pentagon. The rollout of Trump's Afghanistan strategy has faced criticism for being too vague. His push to reverse the Obama-era policy allowing transgender troops to serve openly has been controversial. And many troops question his handling of policy related to cyber warfare and Russia."
The confidential online survey was conducted by the Military Times between Sept. 7 and 25The questions focused on President Trump's time in the White House and national security issues facing U.S. leaders. The survey received 1,131 responses from active-duty troops. The margin of error was roughly 3 percent.
Thank you for supporting MRCTV! As a tax-deductible, charitable organization, we rely on the support of our readers to keep us running! Keep MRCTV going with your gift here!