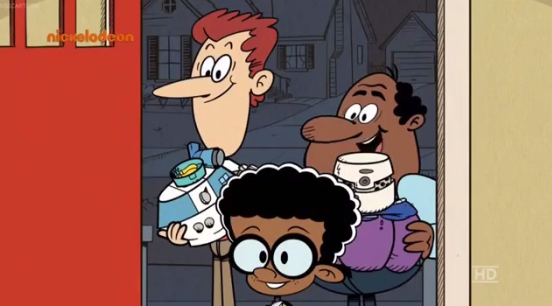 Following a trend in the entertainment industry to incorporate LGBT characters and themes, it was revealed over the weekend that Nickelodeon's hit cartoon "The Loud House" will feature an interracial gay couple. It will be the first show in the history of the children's network to include a married, same-sex couple. 
A clip from an upcoming episode of "The Loud House" featuring the couple appeared on Twitter Saturday:
The brief excerpt introduces Howard and Harold McBride, voiced by Michael McDonald and Wayne Brady, respectively, as they drop their son Clyde off for a sleepover with the show's main character, Lincoln Loud. Before Howard and Harold appear on-screen, Lincoln seems to break the fourth wall and tell the audience, "Time to make history."
The reveal did not initially generate much buzz online until Monday, when the story was picked up by media outlets such as the Huffington Post, which gave "kudos to the 'Loud House' creators for giving same-sex parents some much-needed representation."
Reaction on social media has been positive, one person touting the move as "brilliant":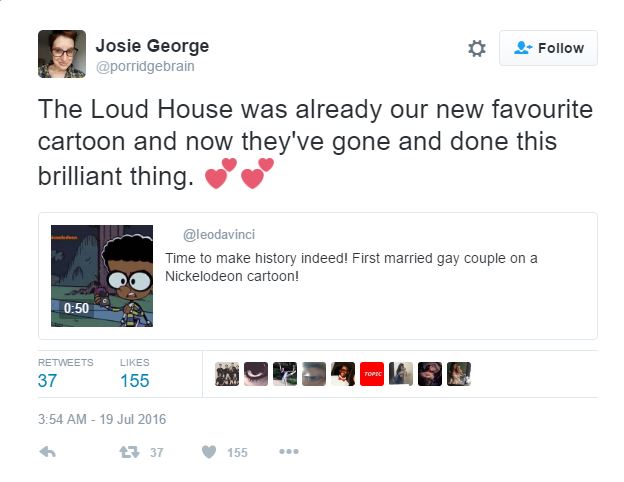 The McBrides are scheduled to make their official debut on Nickelodeon this Wednesday at 8 p.m. ET.