This guy probably had the worst night of his life Friday night at Madison Square Garden.
During an interview with Sportsnet's Scott Oake, a New York Rangers fan boldly claimed that he paid thousands of dollars to watch Game 7 of the Eastern Conference Final between the Rangers and the Tampa Bay Lightning.
Live on air during the game, the unnamed fan boasted that he spent $4,500 for rink-side seats at the Garden to watch his Rangers beat the Lightning. "But you know what, I got to see the Rangers win," says the fan.
But, he didn't.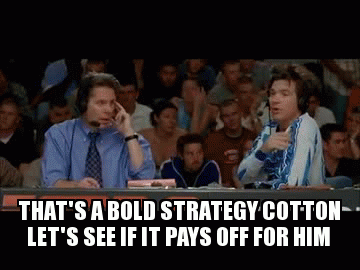 The Rangers got shutout 2-0. Their season is now over, and the Lightning now move on to the Stanley Cup Final to face the Chicago Blackhawks.
Even worse, according to Oake, there were people who were willing to pay $19,200 for those same exact seats. The fan could've MADE $15,000 just from selling his seats.