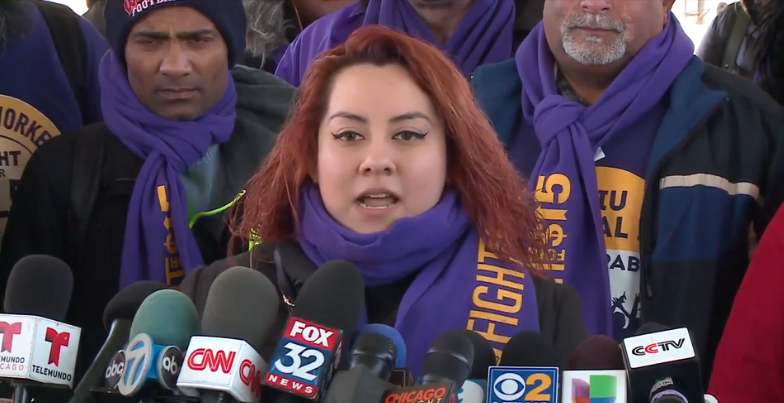 As if a trip to the airport wasn't already so much fun, get ready for an even more joyous experience at one of the country's busiest airports.
Workers at Chicago's O'Hare International Airport (ORD) are planning on going on strike after the Thanksgiving holiday weekend.
According to Fox News:
Service Employees International Union Local 1 officials said Monday they will walk off the job on Tuesday, Nov. 29, at Chicago O'Hare International Airport.

About 500 workers committed to a strike after a vote last week. The workers are trying to organize with the union's help. They work mainly for private contractors at the airport and include baggage handlers, cabin cleaners, janitors and wheelchair attendants.

The workers are seeking union rights and a $15-per-hour wage.
We have heard of the "fight for $15" before, but as seen in many cases, raising the minimum wage only costs some people their jobs and some employers their entire business.
Minimum wage jobs are jobs that require minimum skills. They are jobs that are supposed to lead somewhere and give people work experience. However, more often than not, too many people rely on those minimum wage jobs to support a family, and that is never the intent for those types of jobs.
There is nothing wrong with working a job that pays minimum wage. At least minimum wage workers have jobs and are attempting to give themselves a better life, but to expect to support a family on working that type of job is not a feasible choice.
But here's another thing that just doesn't make sense about this strike. The workers are also seeking union rights. So if they get paid more, wouldn't a nice chunk of their wage hike just go to pay union dues?
Rachel Brito spoke on behalf of the workers at press conference Monday morning.
"United [Airlines] need to take responsibility and give us living wages to raise our families and our neighborhoods," Brito said.
Funnily enough, all of the workers that attended the press conference were already wearing scarves sporting Service Employees International Union (SEIU) colors.
The SEIU has bankrolled the "fight for $15" from the beginning. What many media organizations call a "grassroots campaign" is nothing more than paid, organized rallies so unions like the SEIU can make more money.
Thank you for supporting MRCTV! As a tax-deductible, charitable organization, we rely on the support of our readers to keep us running! Keep MRCTV going with your gift here!