Okay, now this is funny. And, there's more than one punchline.
On Wednesday, former vice president Joe Biden's campaign trotted out their slogan to appeal to Latino voters, "Todos Con Biden" — or for you English speakers that literally translates to, "all with Biden."
There's only one problem. Someone else bought the URL using the slogan. That distinction goes to…wait for it…"Donald J. Trump for President, Inc."
That's right! The Trump campaign upped their troll level by purchasing what would've been the primary domain name for the Biden campaign's outreach to possible Latino voters.
But, as indicated earlier, that wasn't the only joke the Trump campaign pulled on Biden's campaign.
When you actually visit the todosconbiden.com website, a message greets visitors in both Spanish and English.
"OOPS, JOE FORGOT ABOUT LATINOS," the website reads.
Here's a screenshot of the page: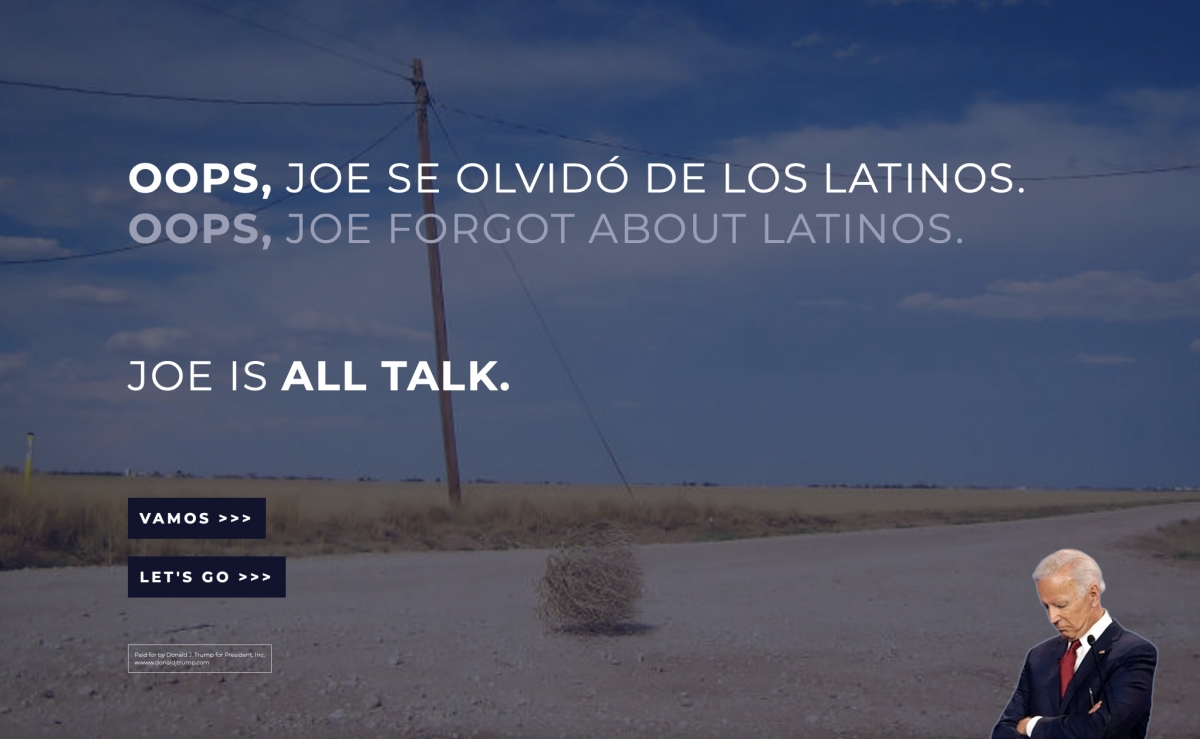 Wow. There really isn't much else to say. As someone who appreciates a genuinely funny troll job — well done.
H/T: Daily Caller