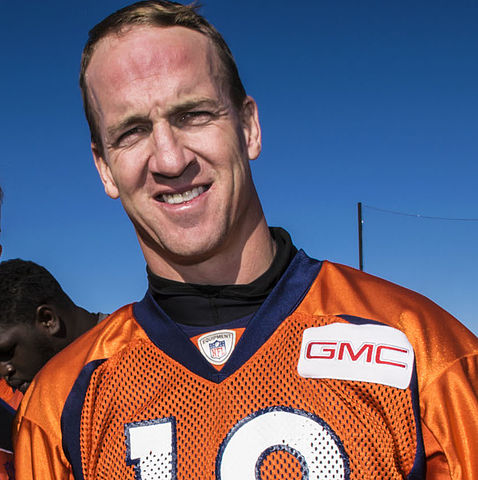 Retired Denver Broncos quarterback Peyton Manning was honored at the White House with the rest of his team Monday for Denver's recent Super Bowl Championship, where the team also met with veterans from the Wounded Warriors in remembrance of D-Day.
Obama made a few jokes at Manning's expense, but gave him the praise Manning deserved.
Of course, Manning made sure to take a friendly jab at Obama when it came to the issue of retirement: Manning said, "You should try it, don't overstay your welcome."
Obama assured him that he has "no choice" and a "term limit."
Manning, a registered Republican and former supporter of George W. Bush's re-election campaign, probably appreciated that response.
The Washington Post touched on the importance of the day with this anecdote:
Ahead of the ceremony, the Broncos players met with veterans as part of the Wounded Warriors program, and the president emphasized that "as much fun as this [football] is, it only happens because of the extraordinary sacrifice of our men and women in uniform."