A radical Portland student activist group hung up banners at multiple local high schools in an effort to make the schools get rid of police officers on campuses.
In Portland, Oregon? You don't say?!
According to KOIN-6 Portland:
Portland Student Action Network (PSAN) put banners up at Lincoln, Jefferson and Cleveland high schools. They're calling on the school board to remove 12 school resource officers, claiming they create a hostile environment and make them feel afraid.
You know who isn't afraid of school's without security or police officers? Crazy people that shoot up schools. You know who won't be immediately there to help you in situations like that if you get rid of them? Police officers.
The reason that officers have to be at high schools in Portland is that those schools are gun-free zones, and we've seen how nut job shooters love gun-free zones.
And what the hell are you so afraid of? It might be that high school teachers and college professors, particularly on the West Coast, have no problem indoctrinating their students to be anti-law enforcement and radically liberal.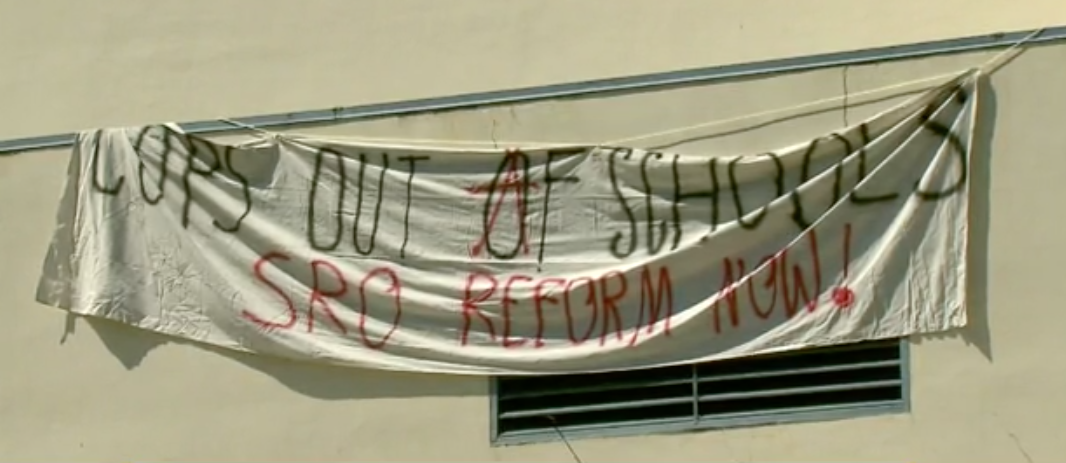 Police officers don't go around randomly shooting people. I'm sorry, but they don't.
"We decided we were sick of it and wanted to launch a campaign against them," Yosha Kness of the PSAN said.
Students and adults like Kness, have created this prison in their warped minds that actually makes them think they live in a police state. The ironic part is that the ideology that most of these people ascribe to typically ends up in said police state.
Portland Police Bureau Sgt. Pete Simpson commented on the hypocrisy of people like those at PSAN.
"You have people saying, 'We want police to have better relationships with young people,' but at the same time they're saying, 'We don't want them in our schools,'" Simpson said. "You can't really have it both ways."
Amen. No, you can't have it both ways.
When I was a kid, we didn't have officers in our schools. At least not until after I left the school system. But, I clearly remember that the kids that I grew up with looked forward to a police officer, firefighter or EMT coming to talk to our school. The cops and firefighters would even let us check out, and sometimes even ride in, cruisers and firetrucks.
The radical ideology of the indoctrinators, teachers and professors alike, have done a severe disservice to young people in making them afraid of literally everything except a cell phone or GoPro.
All I can do when I report on something like this is shake my head.
For video of this story, watch below:
Thank you for supporting MRCTV! As a tax-deductible, charitable organization, we rely on the support of our readers to keep us running! Keep MRCTV going with your gift here!