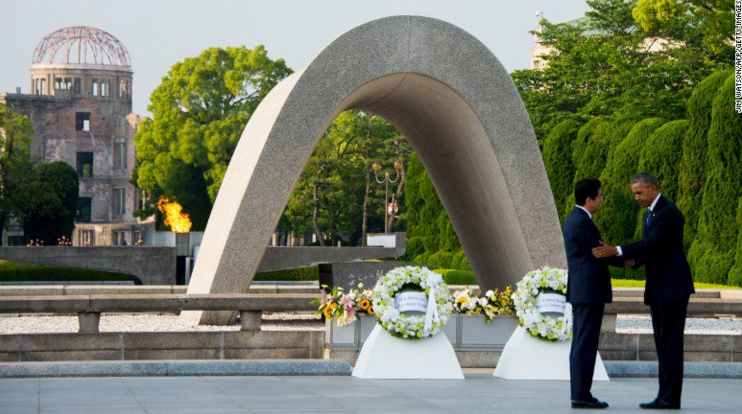 (Image via Twitter)
December 7 marks the 75th anniversary of Japan's attack on Pearl Harbor.
In a statement on Wednesday, President Obama announced that he and Japanese Prime Minister Shinzo Abe plan to visit the site later this month "as a tribute to the power of reconciliation" between the U.S. and Japan. 
"As a testament that even the most bitter of adversaries can become the closest of allies, I look forward to visiting the USS Arizona Memorial later this month along with Prime Minister Shinzo Abe," writes Obama. "This historic visit will stand as a tribute to the power of reconciliation and to the truth that the United States and Japan—bound by an alliance unimaginable 75 years ago—will continue to work hand-in-hand for a more peaceful and secure world."
President Obama visited Hiroshima in May as a sign of friendship between the U.S. and Japan.
During his historic visit as the first sitting U.S. president to make the trip, Obama simultaneously paid his respects to the victims of the atomic bombing at the end of World War II in 1945 and called for an end to nuclear weapons.
Prime Minister Shinzo Abe plans to reciprocate the gesture late December in Pearl Harbor, becoming the first sitting Japanese leader to visit the site of the attack that killed over 2,000 Americans brought the U.S. into the war.