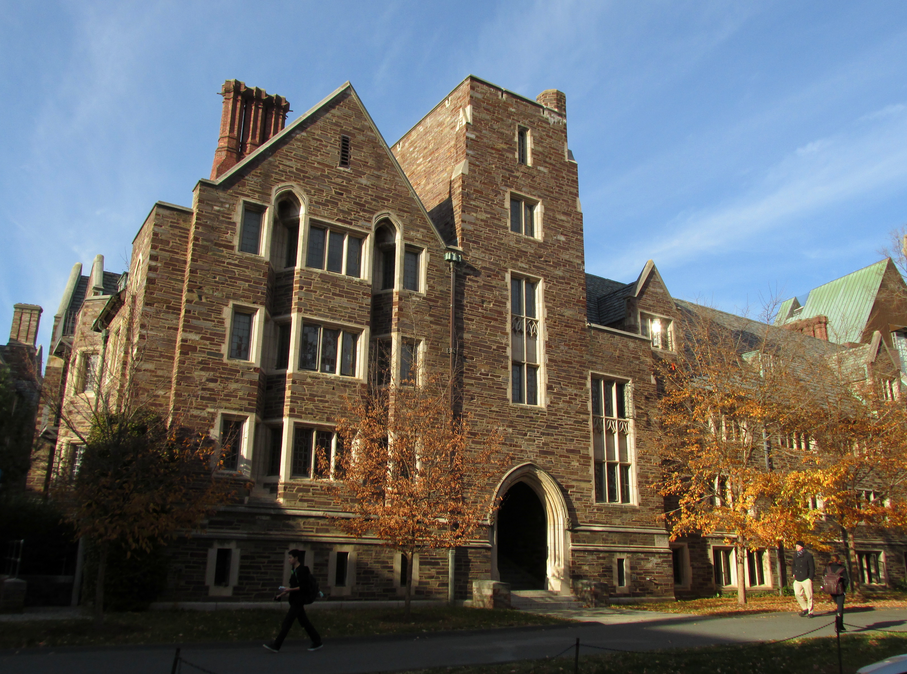 Students at Princeton University are calling for the university to remove references to former President Woodrow Wilson, a segretation advocate, while also demanding a space "dedicated specifically to Black students."
In a letter to Princeton University President Christopher L. Eisgruber and the school staff, a group called Black Justice League wrote: 
"WE DEMAND the university administration publicly acknowledge the racist legacy of Woodrow Wilson and how he impacted campus policy and culture. We also demand that steps be made to rename Wilson residential college, the Woodrow Wilson School of Public Policy and International Affairs, and any other building named after him. Furthermore, we would like the mural of Wilson to be removed from the Wilcox dining hall."
Before becoming America's president, Wilson was the president of Princeton.
Wilson was an advocate for segregation and, during his presidency, pushed for segregation of the federal government.
Ironically, while taking issue with Wilson's "racist legacy" of segregation, the students also demanded "a cultural space on campus dedicated specifically to Black students, and that space can be within the Carl A. Fields Center but should be clearly marked."
The students note, "The naming of this space should be at the student's' [sic] discretion in order to avoid naming it after a white benefactor or person with bigoted beliefs, as evidenced by the naming of Stanhope Hall."
Yesterday, the Black Justice League and #OccupyNassau occupied Eisgruber's office and threatened not to leave until he submitted to their demands.
The Tab reports a student told Eisgruber, "We told you before, we're not asking you for anything, we're demanding. So it's okay if you don't wanna sign it right now, we're gonna be here."