"Shocking." "Sickening." "Deranged."
That's the sentiment coming from Republican lawmakers after seeing a classified report put together by Rep. Devin Nunes (R-Calif.) that apparently exposes the "political bias" of the FBI and the Department of Justice (DOJ) concerning the Trump/Russia investigation.
According to The Hill:
Rep. Pete King (R-N.Y.) spearheaded the effort this week to allow lawmakers to view a top-secret report compiled by House Intelligence Committee Chairman Devin Nunes (R-Calif.).

Scores of Republicans have since viewed the document in a Sensitive Compartmented Information Facility on Capitol Hill. They left expressing shock, saying the special counsel investigation into whether Trump's campaign officials had improper contacts with Russia is based on politically motivated actions at the highest level of law enforcement.
Republican legislators and Trump supporters alike have taken to Twitter and Facebook to voice their disgust over Freedom of Information Act requests being "stonewalled" by the federal courts. The hashtag #ReleaseTheMemo has been a common theme on Twitter all day Friday.
All of this comes on the heels of Rep. Mark Meadows (R-N.C.) making a statement concerning the Trump dossier on the House floor Thursday evening.
This was Meadows statement:
Transcript of Rep. Meadows comments: 
Today, I had the opportunity to go into a confidential setting to make sure that what we can do is understand better what actually took place. I'm here to tell all of America tonight that I am shocked to read exactly what has taken place. I would think that it would never happen in a country that loves freedom and democracy like this country. It is time that we become transparent in all of this, and I am calling on our leadership to make this available so that all Americans can judge for themselves.
Here's some of what people asking for a release of the memo are saying -- some even claiming that Twitter itself is preventing #ReleaseTheMemo from showing up on the trending list: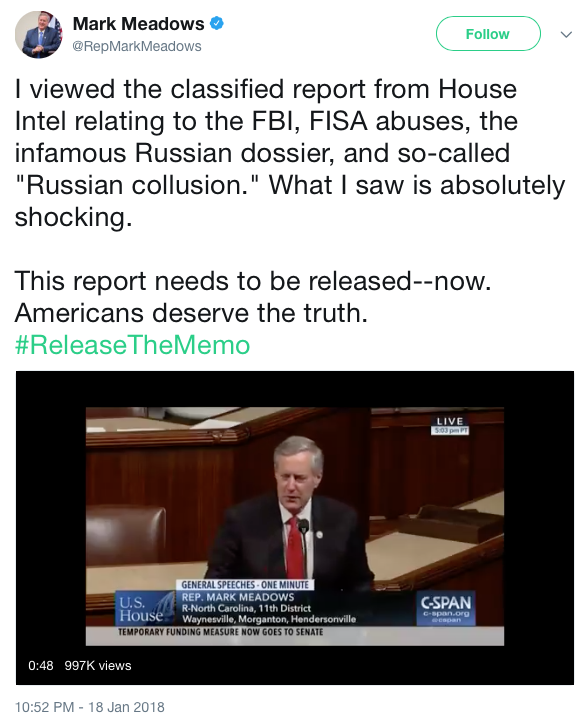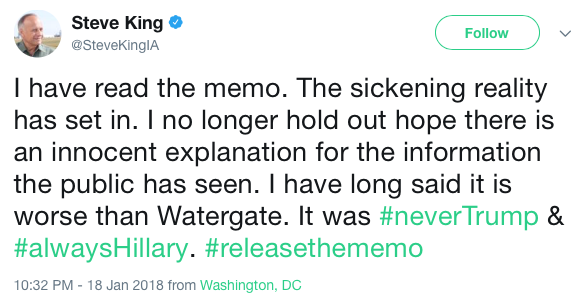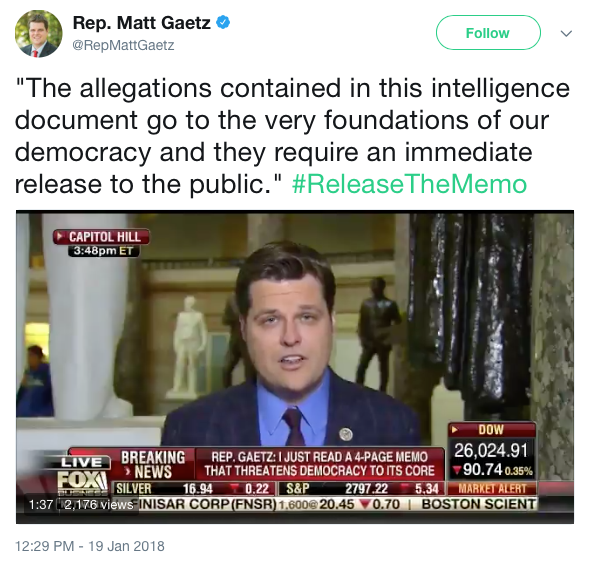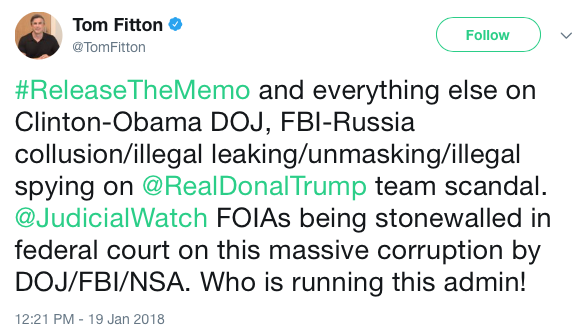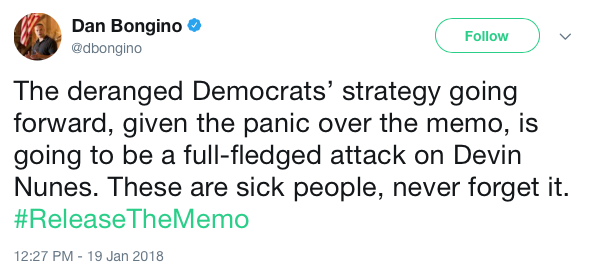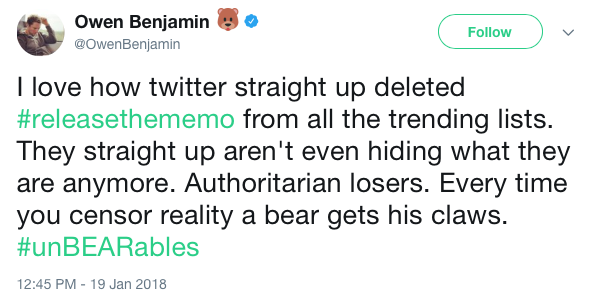 Should this "memo" contain what Republican lawmakers are suggesting it contains, the nation could be in for a continuation of the very messy ideological Civil War already occurring.