Rep. Matt Gaetz (R-Fla.) has tweeted that he's filing an ethics complaint against House Speaker Nancy Pelosi for her behavior, stating that her conduct was "beneath the dignity of the House, and a potential violation of law (18 USC 2071)".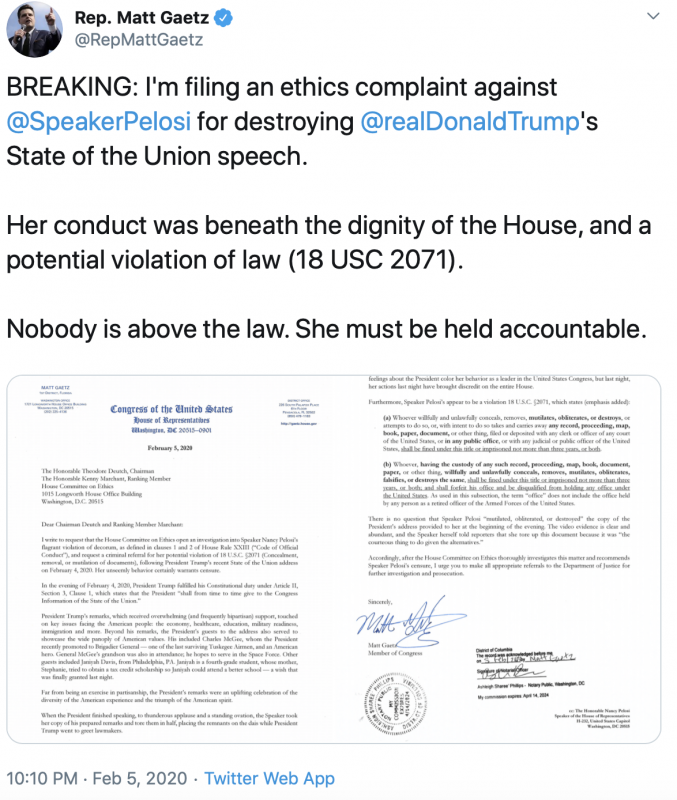 Pelosi's dramatic stunt, ripping up her ceremonial copy of President Trump's State of the Union address after the speech, has garnered the ire of several lawmakers. 
In addition to Gaetz, Rep. Kay Granger (R-Texas) released a statement in which she denounced Pelosi's actions. 
Speaker Pelosi's actions last night were appalling and shameful…Regardless of her personal feelings, she had a responsibility to conduct herself with civility as the presiding officer representing the House of Representatives. She is not the Speaker of the Democrats, but of the People's House.
Rep. Paul Gosar (R-Ariz.) tweeted that he has introduced a resolution to censure Speaker Pelosi. In the tweet, he stated that Pelosi violated the House of Representatives' Code of Official Conduct requiring its Members to "behave at all times in a manner that reflects creditably on the House."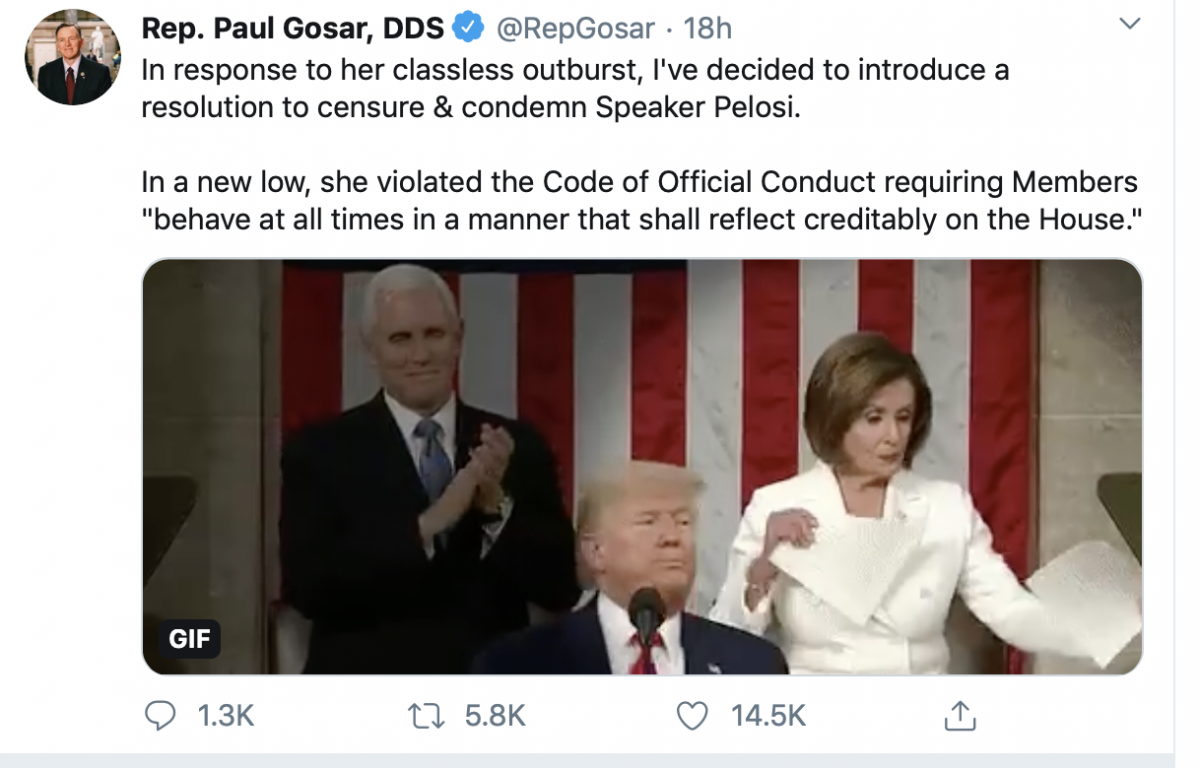 Given the Democratic majority in the House of Representatives, neither resolution is expected to pass.