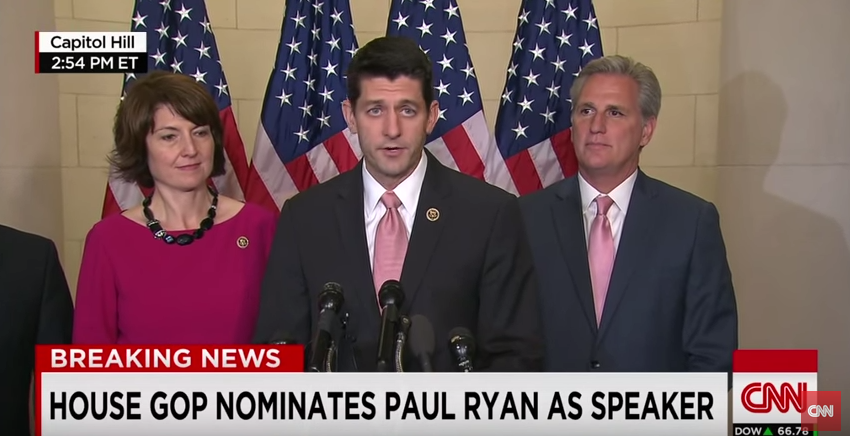 House Republicans nominated Rep. Paul Ryan on Wednesday to serve as their next speaker.
After the news broke, Ryan made a statement to the press:
"This begins a new day in the House of Representatives," he began.
"John Boehner served with humility and distinction, and we owe him a debt of gratitude -- but tomorrow, we are turning the page."
Ryan declared that the House would no longer operate the way it did "the last two years," but would "unify" under its shared obligation to serve the American people.
"We are going to move forward. We are going to unify," he said.
"Our party has lost its vision, and we are going to replace it."
"The country is headed in the wrong direction," Ryan went on, "and we have an obligation here in the people's House to do the people's business -- to give this country a better way forward; to give this country an alternative."
He concluded by thanking his colleagues for "bestowing unto me this great honor."
Listen to his full remarks in the video below.
The House convenes on Thursday at 9:00 a.m. ET to elect a new House speaker.  
Current Speaker John Boehner (R-Ohio) plans to retire from his position of leadership and Congress altogether on Friday, Oct. 30.