The 2016 presidential election has been declared for now President-elect Donald J. Trump, and it got me to thinking: What are all those celebrities who said they would leave the U.S. if Trump won saying now that their candidate, Democratic nominee Hillary Clinton, has conceded?
Have no fear! Twitter is here!
Celebrities are usually keyboard warriors. But oddly enough, a lot of the people who said that they would leave the country in the event of a Trump win, and are consistently active on Twitter, are notably silent today.
By contrast, there is one tweet that is sweeping the sports world from Chicago Cubs pitcher and World Series champion Jake Arrieta.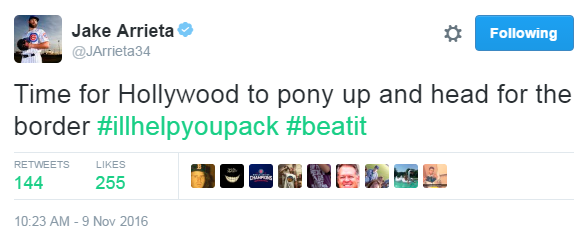 Well, Jake, in case you're wondering, here is a list of those who previousl said they would leave the country, but have remained oddly silent on Twitter (as of this writing):
Shockingly, Lena Dunham isn't spewing her usual verbal diarrhea.
'Key & Peele' star Keegan-Michael Key
Actress Chloe Sevigny
'House of Cards' actress Neve Campbell
Director Spike Lee decided to shill merchandise instead of comment on the election.
Actor Samuel L. Jackson remains silent, despite saying he would move to South Africa.
Actress/Singer Barbra Streisand
Former 'The View' host Raven Symone visited Canada before the election, but it was for publicity. Still silent on social media.
'The View' host, Whoopi Goldberg
You mean we get nothing from actress Amy Schumer?! But she was so vocal!
Now for the moment, or moments, you've all been waiting for! Here are Twitter responses from celebrities who said they would move should Trump win the election. (And Miley Cyrus, who even recorded a video with a tear-filled message for Clinton and Trump!)
On a side note, notice how none of them mention moving now that it's over (Warning: We have some potty mouths. Strong language...and emojis):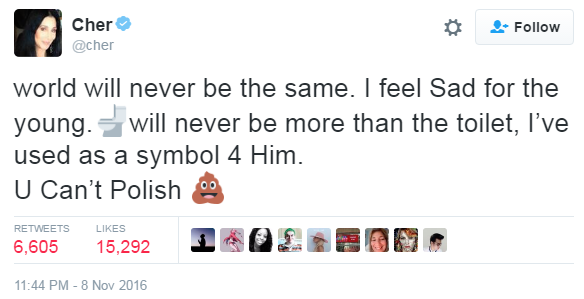 What a classy old lady...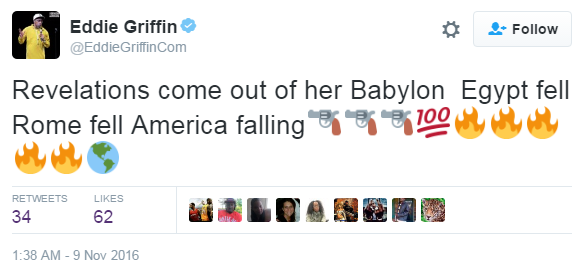 Funny. A lot of people have been saying the same thing the last eight years, Eddie.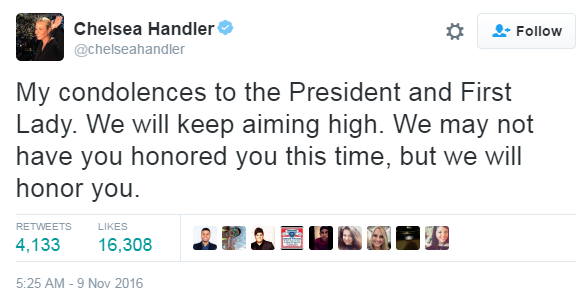 Our condolences to the Obamas, as well. I hear there are some nice parting gifts when leaving the White House.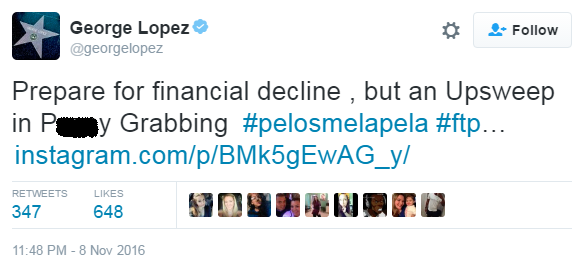 Auditioning for another failed show, George?

I honestly didn't know Natasha Lyonne was still around.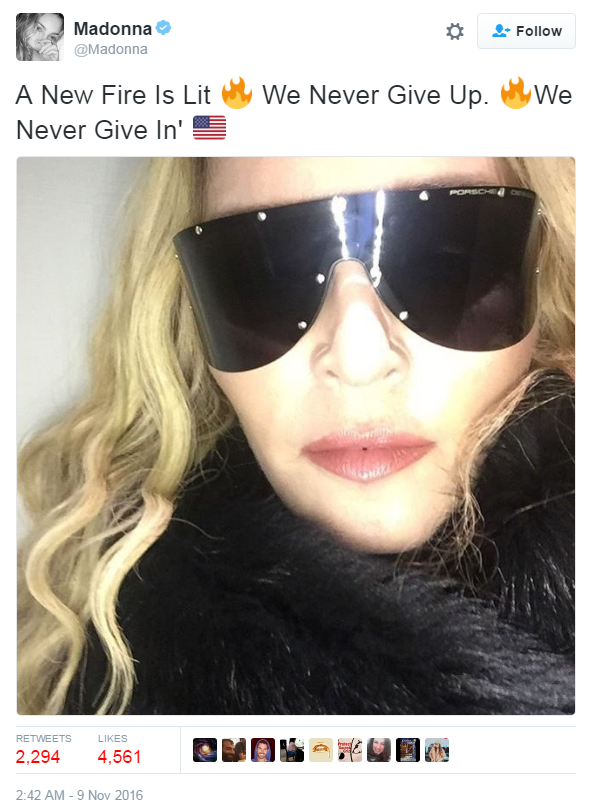 We'll bring the marshmallows, Madonna. But first, you need to remove the stick.
Who?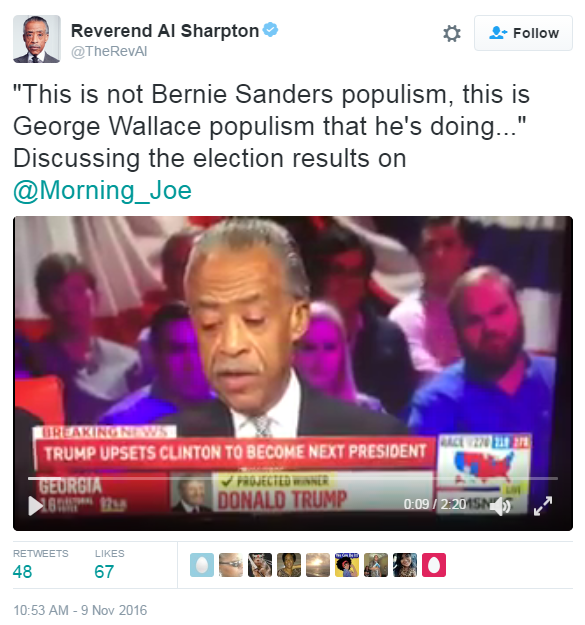 I see we're still going with "reverend," huh Al?
There you have it, folks. Not one mention of leaving the country. We'll check back in a week to see if they're all still here. If so, they might just be in line for a "Golden Jackass" trophy. You never know.