Add another one to the ever-growing list of hypocritical politicians who're all too happy to threaten their residents with fines and jail for violating COVID orders…
…while holding themselves to an entirely separate standard.
This time, it's Rhode Island Governor Gina Raimondo who got caught snubbing her own COVID guidelines after she was seen – and photographed – visiting a wine bar just after telling her state's residents to "stay home" to avoid spreading the coronavirus.
To make matters ever more two-faced, the Democrat governor was seen not only sitting at a table in the wine bar, but doing so without a mask, which is a major no-no among shutdown-happy government officials.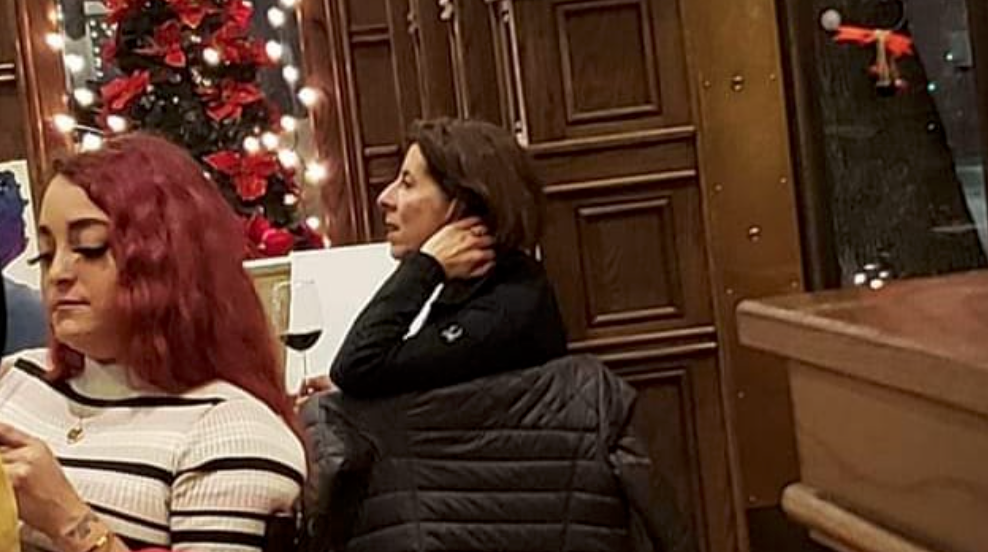 Except that on Dec. 7, just four days before visiting the wine bar, Raimondo had posted to Twitter begging people to stay home over the holidays and only go out for essential activities – which, I can only assume, doesn't usually include sitting down for happy hour at a wine bar.
"It's week two of our pause. I know it's been hard, but I want to thank every Rhode Islander who's following our guidance. Please, stay home except for essential activities & wear a mask anytime you're with people you don't live with. Together, we can turn our case numbers around," Raimondo tweeted.
Rhode Island currently allows restaurants and bars to serve customers indoors at 33% capacity, with a 10 p.m. weekday curfew. Other businesses like theaters, arcades, and gyms have been banned from opening at all.