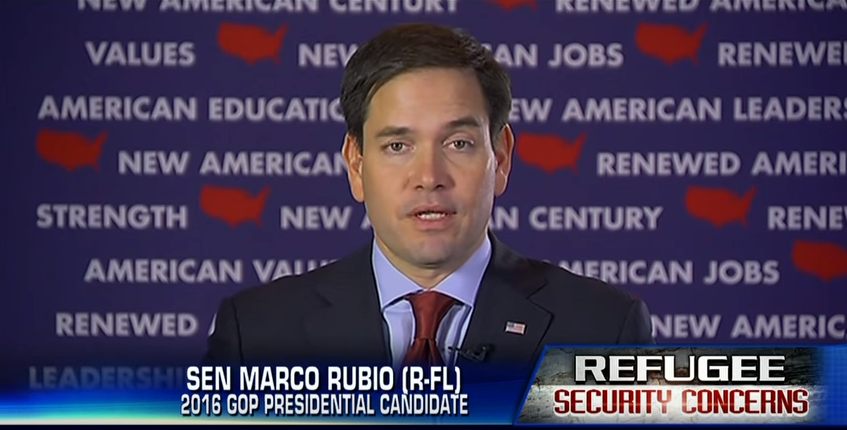 In an appearance on "Hannity" Monday night, Republican presidential candidate Marco Rubio discussed the dangers of the Syrian refugee program.
He argued that the U.S. should not be accepting any Syrian refugees who cannot be properly vetted.
"It's not that America's saying we don't want any refugees," said Rubio.
"What we're saying is, you can't come here as a refugee if we can't vet you."
"And all I've said is, we are not going to be able to vet most of these people," the Florida senator added.
He went on to echo concerns made by senior Obama administration officials regarding the lack of criminal and terrorist databases with which to vet incoming refugees from Syria. 
"I don't care how many databases they run these names against," said Rubio. "There is no reliable database for us to use to vet thousands of people coming from an unstable part of the world and where documents are often forged."
To listen to his full remarks, watch the video clip below.
President Obama held a press conference with French President Francois Hollande on Tuesday, where he praised France for its plans to accept 30,000 Syrian refugees and touted America's supposedly superior screening capabilities.
In a dig at dissenting Republicans and Democrats in Congress, Obama made a bold claim that "nobody who sets foot in America goes through more screening than refugees."