Sen. Rand Paul (R-KY) made history last night as the first U.S. lawmaker to interview via the instant-messaging app Snapchat.  
In an interview with CNN, the potential 2016 Republican presidential candidate discussed drones, White House security, and Hillary Clinton's infamous speaking fees, among other topics.
When asked about whether drones should be banned, the Kentucky senator said, "Drones should only be used according to the Constitution."
"But if they fly over my house, they better beware because I've got a shotgun."
CNN then asked if he'd like to live in the White House in 2016.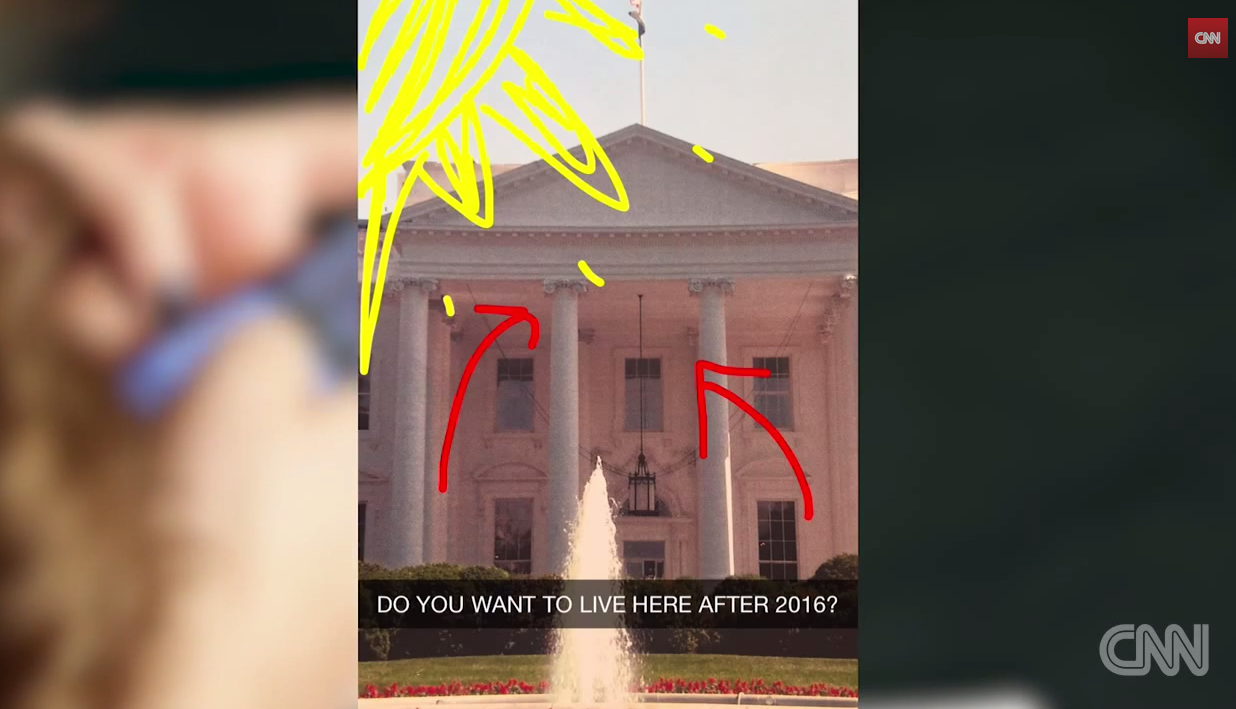 Rand Paul chuckled and replied, 
"Maybe, but I think they have to ... guard the fence a little better than they've been doing lately."
Snapchat interviews may be a great way to reach out to the younger demographic of voters. Whether the app will become as popular as other platforms like Facebook, Twitter, and Instagram remains uncertain.
Check out the quick, social media savvy interview below: 
H/T Twitchy