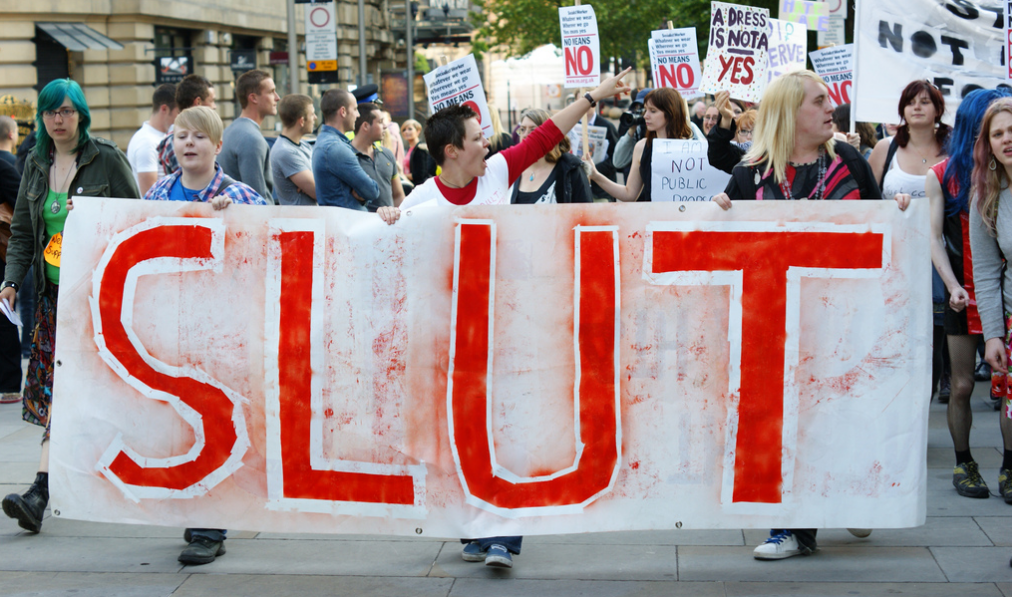 If feminist activists want to show solidarity against slut-shaming by getting naked, they'll have to shell out up to $100 for the privilege of walking alongside Amber Rose.
A general admissions ticket for Amber Rose's SlutWalk 2016 costs $17 (plus a $1.93 fee), while a VIP ticket to the event is $100 (with an additional $6.49 fee). And, as long as you've got the cash, you don't have to know or care about gender equality issues to participate.
Although the expressed purpose of the SlutWalk is to fight against "sexual injustice, victim blaming, derogatory labeling and gender inequality," the information for the event on Eventbrite reads, "you DO NOT need to come from an activist background or know anything about these issues."
Therefore, while allegedly being a SlutWalk to fight for certain feminist issues, participants who are ignorant of, and indifferent to, the issues are welcome to take advantage of the music, fun, and media attention.
SlutWalks are common on college campuses and in major metropolitan cities and are generally free to participants who want to support the cause.
However, instead of merely being a walk through a high-trafficked area to bring attention to an issue, Amber Rose's second annual SlutWalk is a full festival that includes "contests and giveaways, vendors, speakers, panelist, performances, live DJ, sign-making, educational booths, photo fun, free breast cancer exams, HIV testing and much more."
Perez Hilton is reportedly even hosting the event.
The money raised from the sale of SlutWalk tickets will reportedly go to the Amber Rose Power Foundation, which will then be donated to organizations that "help women who have been forced to face adversity in the form of slut shaming, derogatory labeling, sexual assault, and more."
The VIP ticket $100 "donation" will give "donors" "special access to the VIP tent that will have catered food, drinks, massage therapy, and seating. This will also allow participants to jump the line."
The 2016 Amber Rose SlutWalk is taking place in Los Angeles on Oct. 1.