The popular social media app Snapchat is defending its filter commemorating reggae artist Bob Marley amid accusations of "blackface."
The Snapchat filter in questions allows users to look like the iconic image of Marley, including the Rastafarian attire, dreadlocks, and dark skin.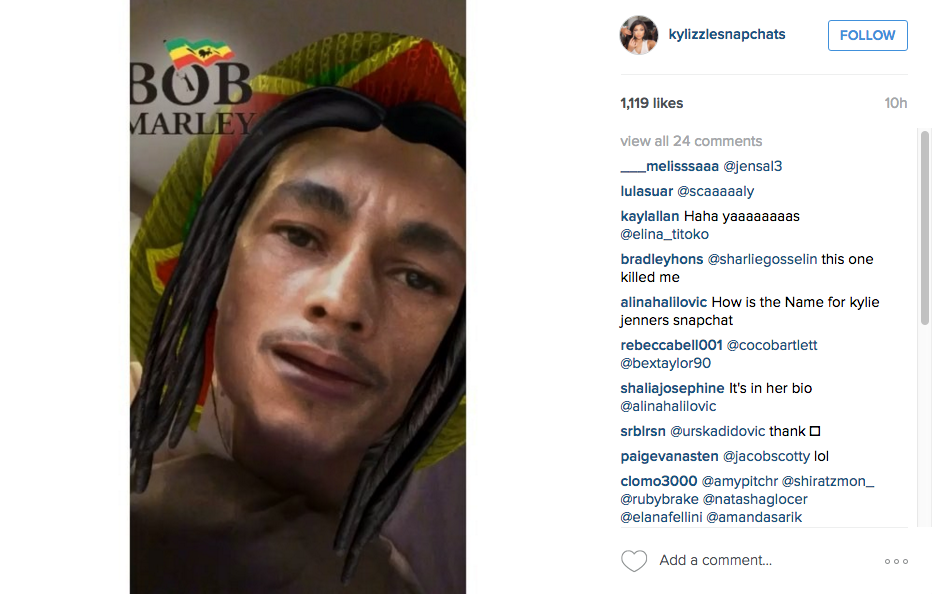 (Image source: Instagram)
The uproar over the filter, which originated on Twitter, has now led various news sources to make statements such as, "Snapchat's Offensive 'Bob Marley' Filter Gives You Instant Blackface," and "Welp! Snapchat's 420 Filter Celebrates Bob Marley With Blackface" and "Snapchat messed up with its Bob Marley tribute, plain and simple."
Snapchat, however, has repeatedly defended the filter and said it was made in partnership with the Bob Marley Estate.
The Guardian reportedly asked Snapchat "whether it considered the optics of such a filter before rolling it out, and whether the firm consulted anyone over whether or not it might be offensive or hurtful. "
A Snapchat representative told the Guardian, "The lens we launched today was created in partnership with the Bob Marley Estate, and gives people a new way to share their appreciation for Bob Marley and his music. Millions of Snapchatters have enjoyed Bob Marley's music, and we respect his life and achievements."