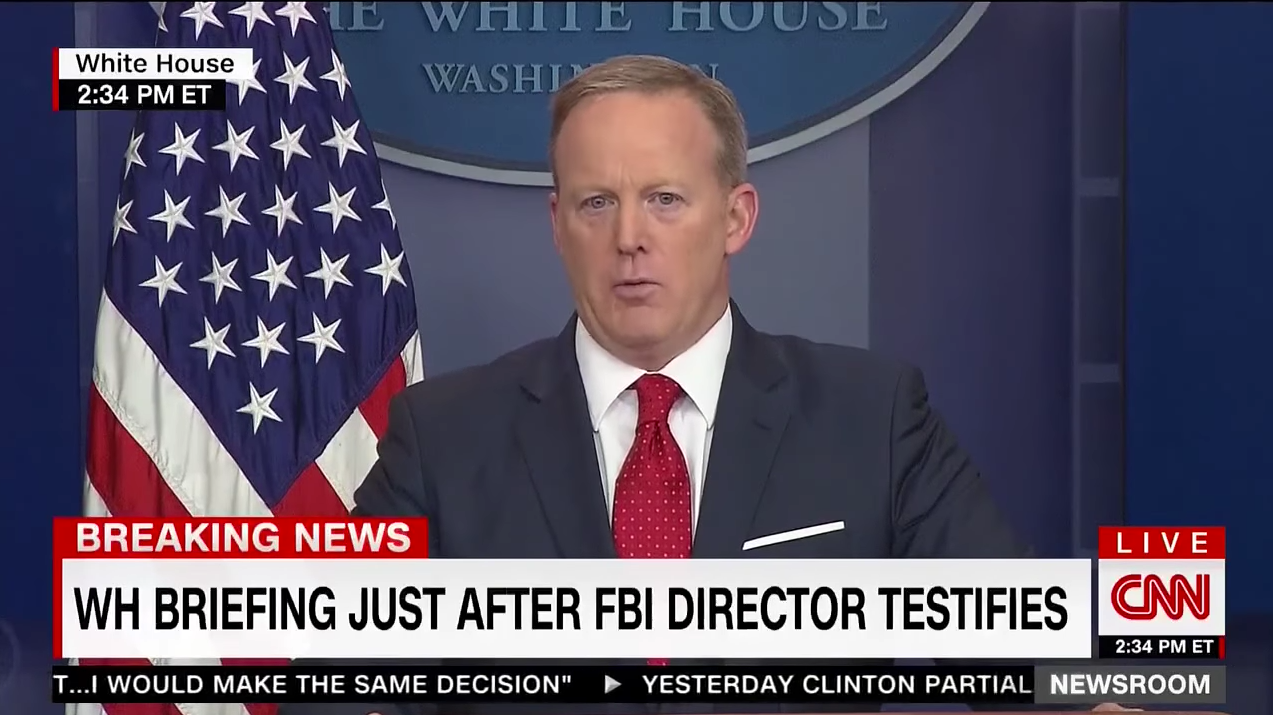 White House Press Secretary Sean Spicer during Wednesday's press brieifing deemed it "somewhat sad" that 2016 Democratic presidential nominee Hillary Clinton is still discussing why President Trump won the election.
During the briefing, Spicer was asked about Clinton's comments on Tuesday in which she asserted she would have been elected president had the election been held on Oct. 27—the day before FBI Director James Comey announced the bureau's investigation into Clinton's email scandal was being reopened.
"Well, look, I'm a Patriots fan, and if games ended in the third quarter, there would have been a different team here last week," Spicer said. "But you play a game four quarters, you play an election until Election Day. So, with all due respect to her, that's not how it works. You don't get to pick the day the election's on. It's set by the Constitution."
"The President won 306 electoral votes," he continued. "And I think there's been plenty of analysis on the election and where people chose to spend their time and their resources and their messaging. And I think it's somewhat sad that we're still debating why the president won in the fashion that he did."
During his testimony at the Senate Judiciary Hearing on Wednesday, Comey defended the decision to reopen the investigation.
Thank you for supporting MRCTV! As a tax-deductible, charitable organization, we rely on the support of our readers to keep us running! Keep MRCTV going with your gift here!