Spirit Airlines apologized to a Parkland student who says one of the airline's flight attendants reportedly gave an anti-gun political speech over the plane's intercom during his flight.
Kyle Kashuv, a Parkland student and pro-gun advocate who's made quite the name for himself in conservative circles as the opposition voice to his anti-gun peers, tweeted Thursday that the stewardess aboard his Baltimore-bound Spirit flight "felt compelled to give us all a speech about the March for Our Lives," an anti-gun demonstration scheduled for this Saturday in Washington, D.C.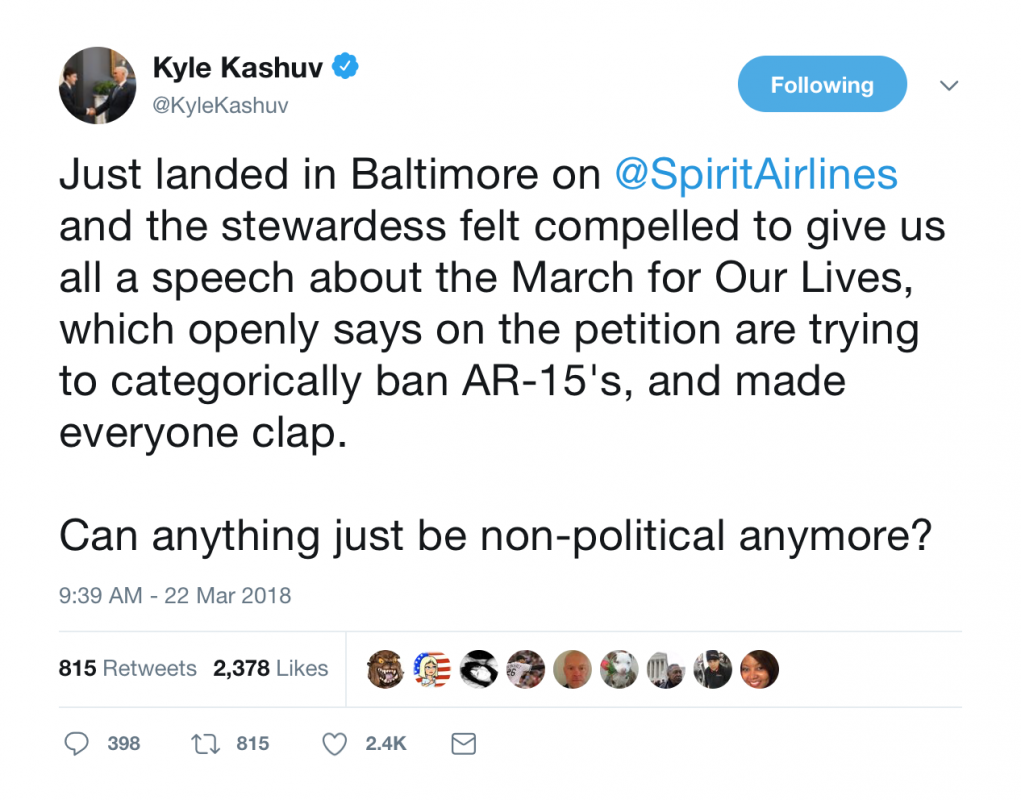 Spirit Airlines quickly apologized to Kashuv and any other passengers aboard the flight who may have been offended by their flight attendant's alleged political soapboxing.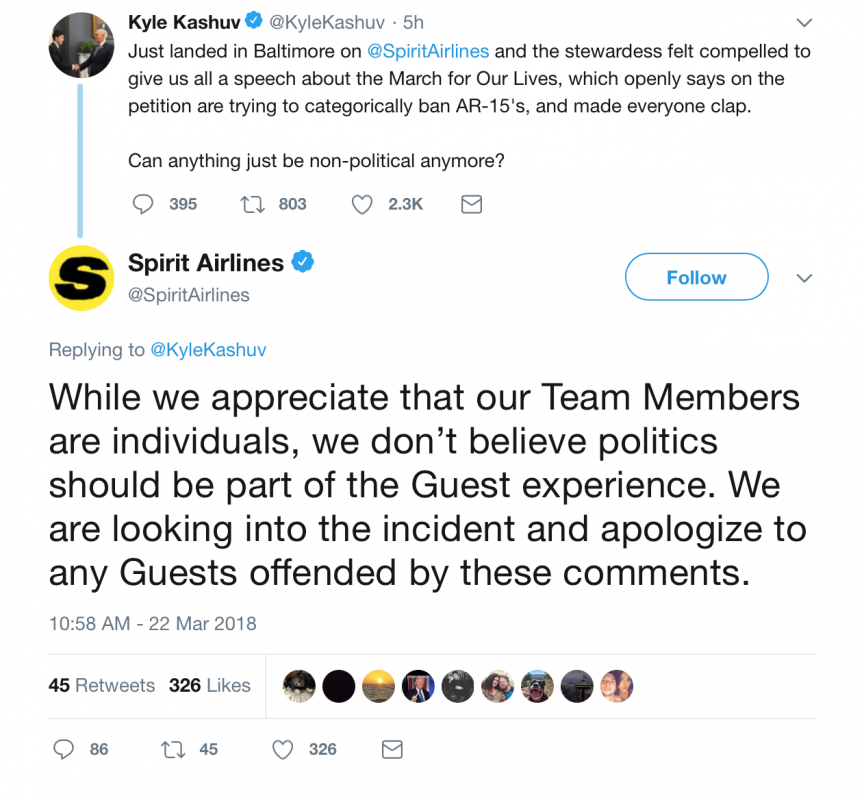 While the airline's swift apology is commendable, perhaps the greater question is: why on earth did a stewardess aboard a public flight assume it was appropriate to pontificate about her own political stance in between refills of Coke and peanuts?