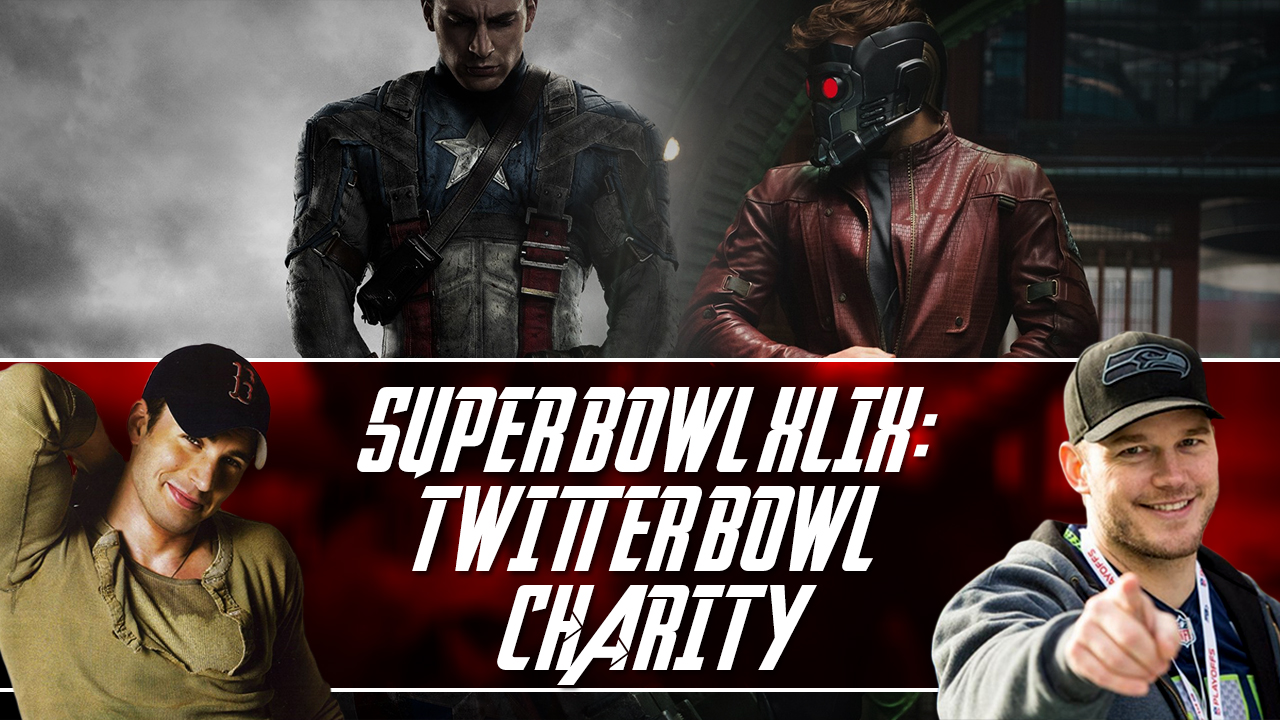 Two popular superheroes in the Marvel Universe happen made a wager on Super Bowl XLIX. Chis Evans, (Captain America) and Chirs Pratt (Star Lord) started a Twitter bet when the Seahawks and the Patriots won their Conference Championships. Evans, a Pats fan, took to Twitter, baiting Pratt.
Let the Marvel Twitter Bowl ensue.
What started as Twitter trash-talk turned into a fundraiser for SeattleChildren.org and support for Chistopher's Haven.
 

Ultimately, the New England Patriots won and both men were good sports about it. Looks like both Captain America and Star Lord will make appearances together at both places. 
This is how two people use their "super powers' for good.