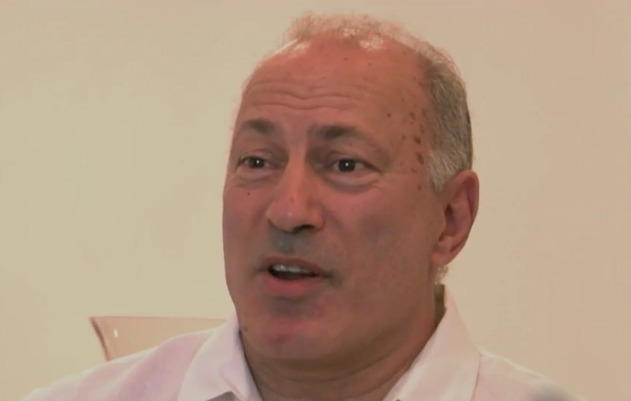 Looks like some people do understand the difference between the word "suspend" and the word "ban."
The president of a local Syrian Lebanese American club in West Palm Beach, Fla. said on Monday that he supports President Donald Trump's suspension of the refugee program in seven different Middle Eastern countries.
WPTV-West Palm Beach reported that the president of the club, Anton Alzein, was born in Damascus, Syria, met his wife in Holland and moved to the U.S. 15 years ago.
Alzein told WPTV:
"When we have peace we don't need to have refugees. We don't need to pick any refugees to come here because we won't have refugees anymore.  That's the reason behind supporting him.  Solve your problem, get peace, and stop refugees from going anyplace, anywhere."
Alzein understands that you don't just magically get peace by hugging it out and making s'mores. Sometimes you have to address a problem head-on, and then peace might possibly be achieved depending on the solution to said problem.
"I believe he's doing the right thing," Alzein said. "I think his intention is to protect the American people and protect our border."
In certain situations, the right move is to take a step back in order to take two steps forward.
"I think it gives him a chance to solve the problems," commented Alzein.
While the fix to the problem may have begun with a flick of the pen, this action enables people with far more expertise than the average person to assess how to properly ensure that the U.S. can resume taking in refugees safely.
For video of the interview with Alzein, watch below:
Thank you for supporting MRCTV! As a tax-deductible, charitable organization, we rely on the support of our readers to keep us running! Keep MRCTV going with your gift here!