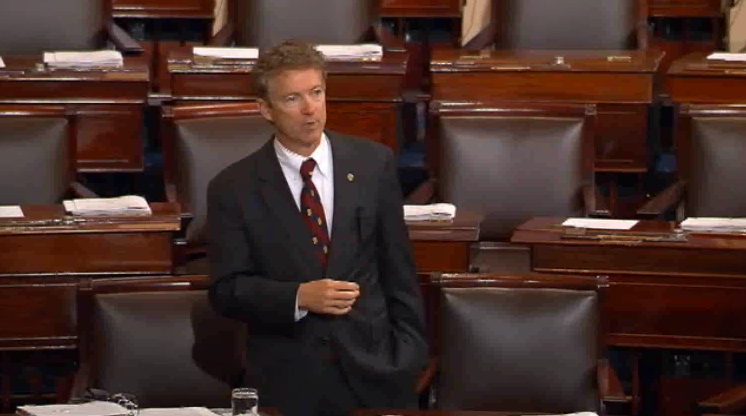 After Sen. Rand Paul (R-Ken.) announced the launch of his 2016 presidential campaign, Sen. Ted Cruz (R-Tex.) released the following statement welcoming him into the GOP primary:
"I am glad to welcome my friend Rand Paul into the 2016 GOP primary. Rand is a good friend, and we have worked side by side on many issues. I respect his talent, his passion, and the work he has done for Kentuckians and Americans in the U.S. Senate. His entry into the race will no doubt raise the bar of competition, help make us all stronger, and ultimately ensure that the GOP nominee is equipped to beat Hillary Clinton and to take back the White House for Republicans in 2016."
When Cruz announced his candidacy, Paul wasn't as welcoming.
On Mar. 23, the night Cruz launched his campaign, Paul appeared on Fox News' The Kelly File and said that while the two senators "come from the same wing of the party" and share similar voting records, he believes he's the more electable candidate.
"Ted Cruz is a conservative. But it also goes to winnability," Paul said.
"We kind of come from the same wing of the party. And if you look at our voting records, you'll find we're very, very similar," he said. "I guess what makes us different is probably our approach to how we would make the party bigger."
"I'm a big believer that you should stand on principle ... but I also think we should take those principles and try to bring in new people with them."
Paul also pointed out how his rhetoric differs from that of Cruz and other Republicans who are "just throwing out red meat."
"I've spent the last couple of years trying to go to places Republicans haven't gone, not just throwing out red meat, but actually throwing out something intellectually enticing to people who haven't been listening to our message before," he said.