Two young girls who visited Howard University while wearing gear supporting President Donald Trump were accosted by the student body and accused of being "white supremacists and neo-nazi sympathizers" by the school NAACP.
In a tweet on Aug. 19, an individual at the university claimed "white people getting real bold" by wearing Trump paraphernalia on campus:
Another person claimed the pair of girls "knew EXACTLY what they were doing strolling onto the campus of #HowardU" and were trying to get a reaction out of people:
In response to the girls' presence on campus, some called for physical assault:
One person stated the girls should have been removed from the university, claiming "folks removed for campus for less":
Another aired a laundry list of grievances stemming from the girls' presence on campus, with calls for a tighter "vetting" process for visitors, the school dining hall "forcibly remov[ing]" them for campus, and banning their tour advisor from campus for allowing them step foot on a Historical Black College campus: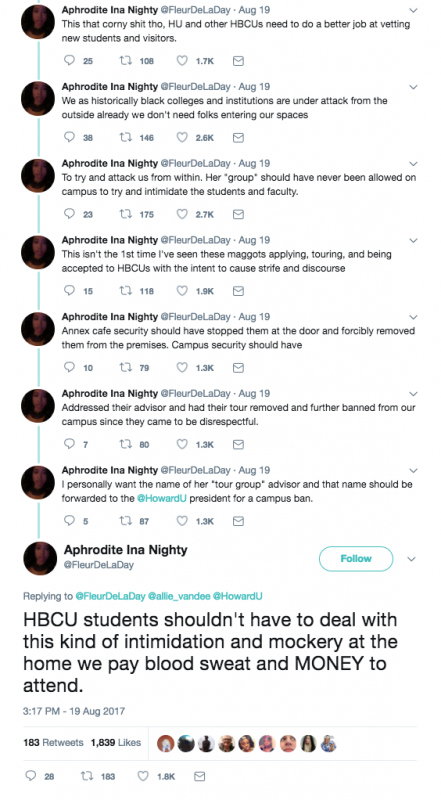 The campus dining hall did, in fact, chime in. In response to one of the tweets about the girls being allowed to come on campus, the HU Dining account said they would "will take any action necessary to ensure that HU students feel safe& comfortable in our dining spaces," adding they were no longer on campus:
One of the girls allegedly featured in the photos took to Twitter to respond to the uproar. She claimed she and her friend were visiting the Howard campus for lunch but were told "f**k y'all," were accused of being "disrespectful," and that they "should have known better":
She was promptly called a "bitch."
The account for the Howard NAACP used the tweet to call the girls "white supremacists and neo-nazi sympathizers," saying, "good riddance":
Howard University also issued its own statement via Twitter, praising its students for their response to the girls, and calling them the "all that is right about America":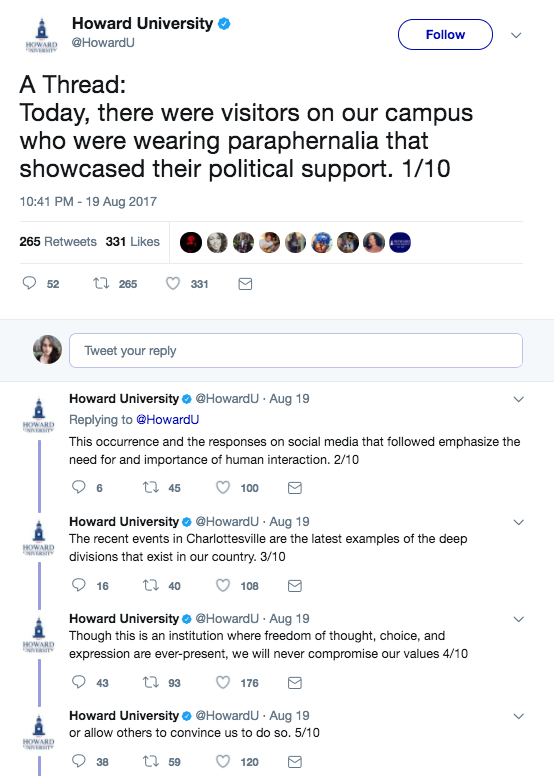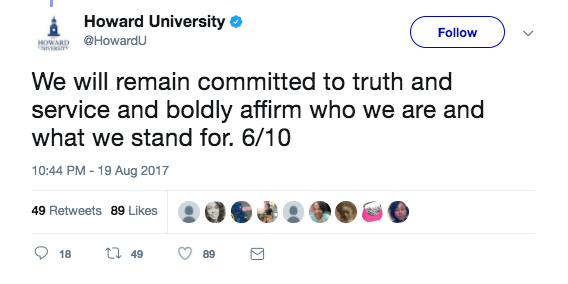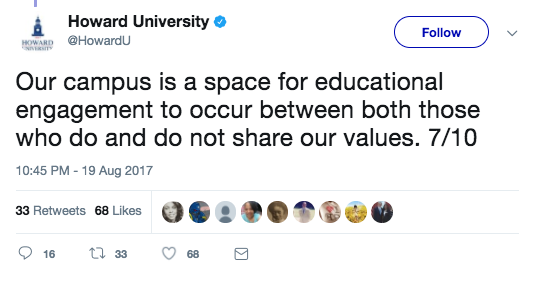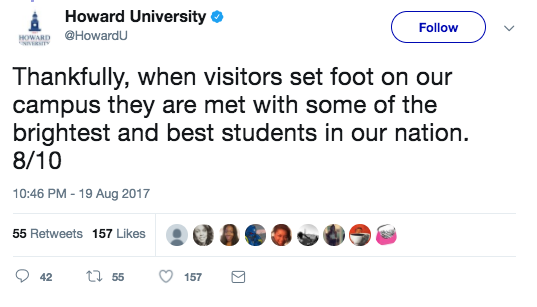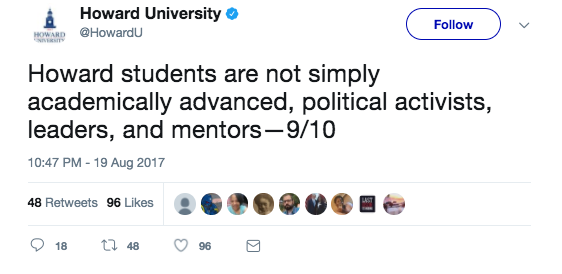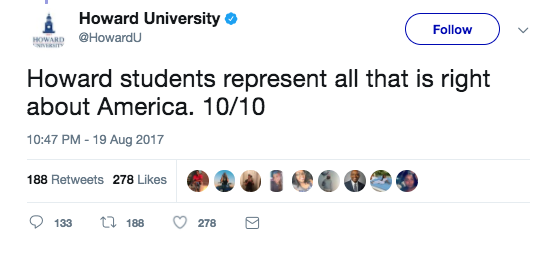 Apparently, an example of being "academically advanced" is threatening people with violence for merely expressing different political views.
Thank you for supporting MRCTV! As a tax-deductible, charitable organization, we rely on the support of our readers to keep us running! Keep MRCTV going with your gift here!