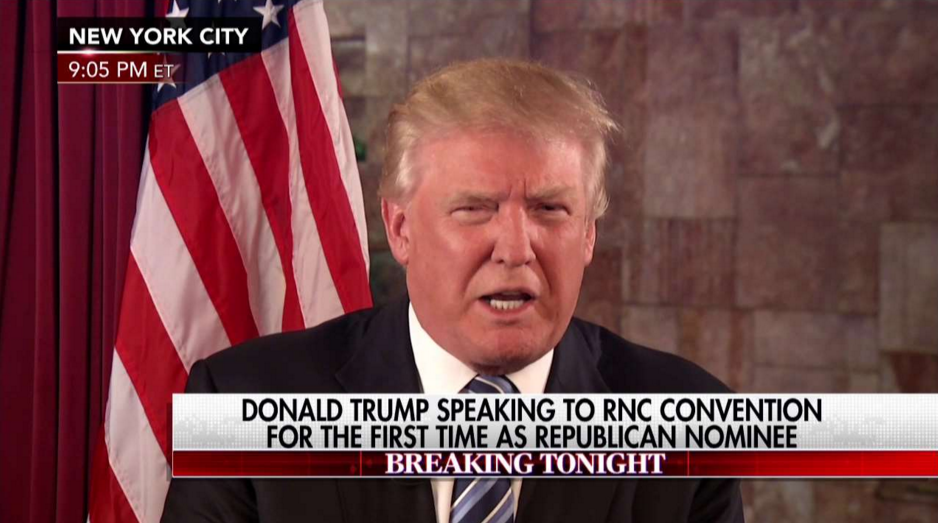 (Image via Twitter)
In his first remarks as the official GOP presidential nominee, Donald Trump addressed the Republican National Convention in Cleveland, Ohio, on Tuesday, saying, "What we did – getting the party's nomination – I'll never forget it." 
Speaking live from Trump Tower in New York, Trump expressed his relief that "this stage of the presidential process has come to a close."
"And by the way, we are going to win the state of Ohio," he said, referring to the delegates sticking by his former rival Ohio Gov. John Kasich. "And also, of course, we're going to win the presidency and bring real change and leadership back to Washington."
"This is going to be a leadership, by the way, that puts the American people first," he added.
Trump will be in Cleveland, Ohio, tomorrow night and will deliver a speech Thursday night alongside his vice presidential pick Indiana Gov. Mike Pence (R).
Check out a clip from his remarks below.