A Twitter-verified, left-wing producer, whose account has since been made private but hasn't yet been banned, deleted a graphic tweet suggesting that Covington Catholic High School students caught up in a media-fueled scandal over the weekend should be put through a wood chipper.
Morrissey, an LA-based producer who's worked on a number of films including Disney's live action remake of Beauty and the Beast according to his IMDB page, also set his Instagram to "private" after getting called out on Twitter for publishing this now-deleted post on January 19, just hours after media reports surfaced accusing the group of teenage boys of "harassing" and "taunting" a Native American elder: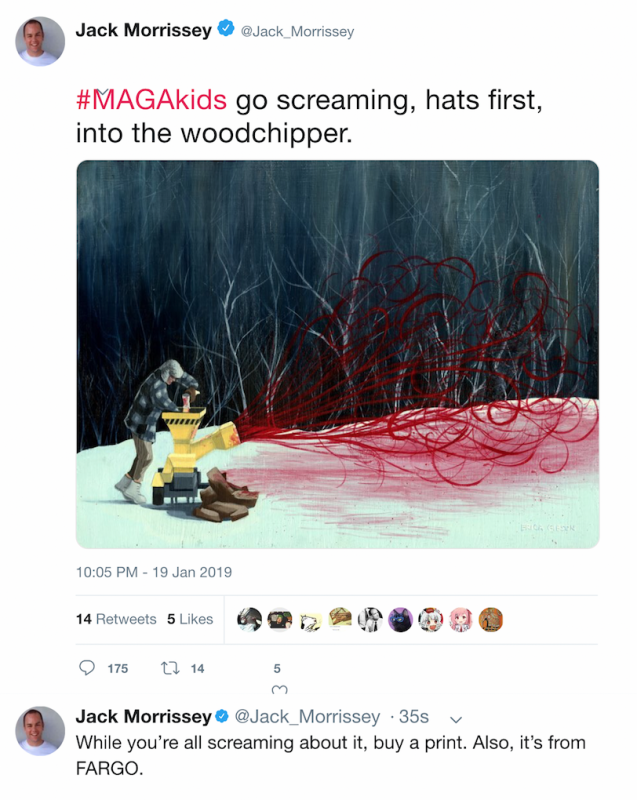 Morrissey is far from the only liberal personality or activist to encourage or outright call for online harassment and violence toward the Covington students, who extended video clips show were actually the targets – not the instigators – of their now infamous stare-down with Native American protester Nathan Phillips.
Radical left-wing "comedienne" Kathy Griffin encouraged her 2.13 million Twitter followers to dox the Covington kids by posting their names online and targeting them for harassment.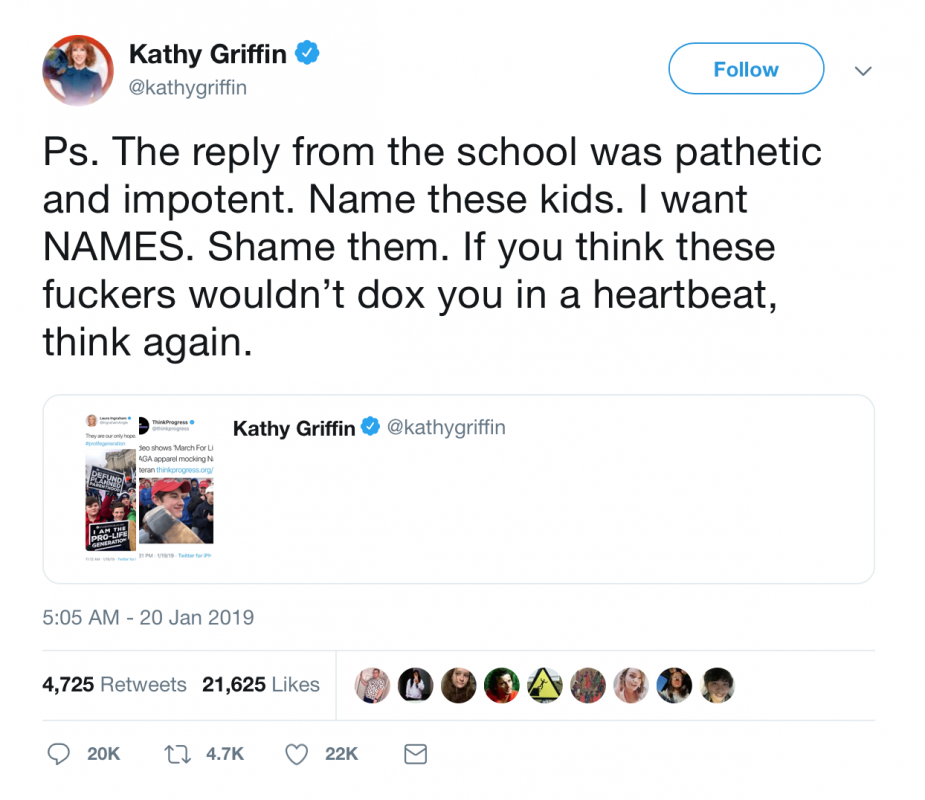 TV host and commenter Reza Aslan posted to his verified account that one Covington teen's face looked "punchable."