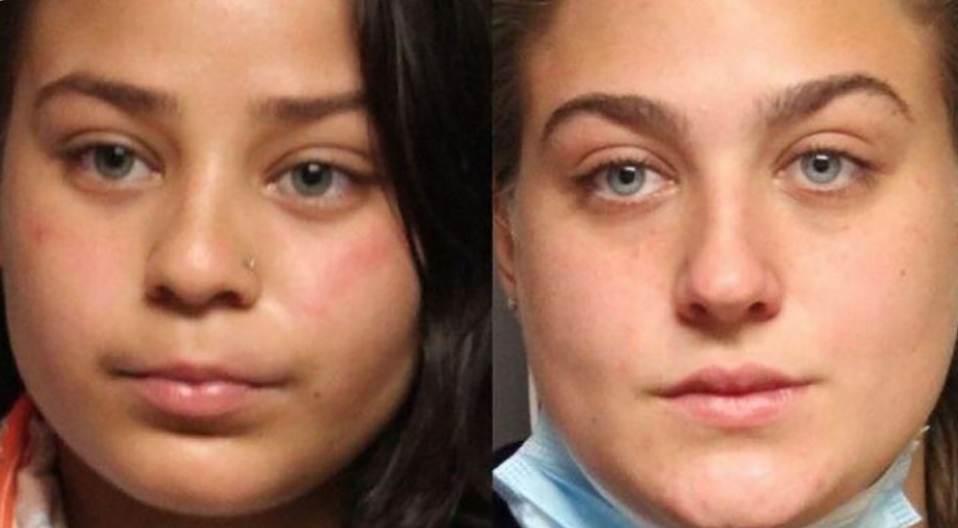 Two women have been charged with a hate crime for accosting a 7-year-old boy and his mother and stealing the child's MAGA hat in Wilmington, N.C. last month.
According to the Daily Mail, a grand jury in Delaware on Tuesday indicted Olivia Winslow and Camryn Amy, both 21, on felony charges of robbery, conspiracy and hate crimes and a misdemeanor charge of endangering the welfare of a child after video showed them destroying pro-Trump signs and harassing the little boy, stealing his hat and punching a Good Samaritan in the face before throwing the hat over a wall.
"Are you destroying my property?" the boy's mom can be heard asking as the two women rip up her pro-Trump yard signs while she films them on her phone.
"Yes, we are," one of the women responds before picking up the boy's red "Make America Great Again" hat, which had fallen on the ground, and walking away with it.
"That's somebody else's hat!" the little boy says.
"Your mom f***ing likes Trump, f***you," one of the women responds as he runs after her, crying and asking his mom to call 911.
After a few moments, a group of people arrive on the scene and a man tries to intervene, telling the woman, Amy, to give the hat back to the little boy. She responds by repeatedly hitting him in the face before throwing the hat over a fence. After a brief screaming match between the mom and Winslow, Amy returns and begins hitting the boy's mother before the video ends suddenly.
 
Joe Biden said Democrats would bring "decency" back to politics.

Last night, across the street from where that speech was happening, Joe Biden supporters stole 7 year old boys MAGA hat and violently assaulted him and his mother.

The boys name is Riley.pic.twitter.com/0624shmPDg

— Benny (@bennyjohnson) August 21, 2020

Amy also was indicted on misdemeanor charges for assaulting the man, as well as attempting to assault the boy's mother and offensive touching of a child.
Kathleen Jennings, Delaware attorney general and a Democrat, called the attack "unAmerican," particularly when it came to targeting a child.
"Violence in any form is unacceptable, but harming another person - let alone a child - because of the expression of their views betrays the principles on which our country was founded," she said.