In a move that has been coming down the pike for a few months now, the Ultimate Fighting Championship (UFC) was sold on Monday for the astounding price of $4 billion.
ESPN reported:
Talent agency WME-IMG (William Morris Endeavor, talent agency) revealed that it is partnering with its owner Silver Lake Partners, Kohlberg Kravis Roberts and MSD Capital, the investment firm of Michael Dell, to take over the mixed martial arts company.
At $4 billion, it stands to be the most expensive transaction for an organization in sports history.
Despite WME-IMG now owning the majority of the UFC there are a couple of minority owners still holding their place within the company.
UFC President Dana White still owns nine percent of the organization and will continue in his position. The government of Abu Dhabi owns a 10 percent minority share of the UFC.
In honor of the company changing hands in a historic deal, and UFC holding it's 200th pay-per-view event last Saturday, MRCTV has compiled a list of the top five current UFC fighters. Be sure to check out the highlight videos of the fighter's careers. 
While our top five might be different than yours, here are the factors that went into the order of list:
Name Recognition – Do even casual viewers of the UFC know who you are?
Profitability – It's a business, so making money for the company ranks high on the list (i.e. PPV buys, merchandise sales, endorsements).
Big Fight Feel – Whenever this person fights people pay attention.
Fighting Acumen – How well versed is a fighter inside the Octagon.
All that being said, let's get to the list!
Links: Pay-per-view buys, Career Earnings as of June 2016
5. Anderson Silva     Nickname: "The Spider"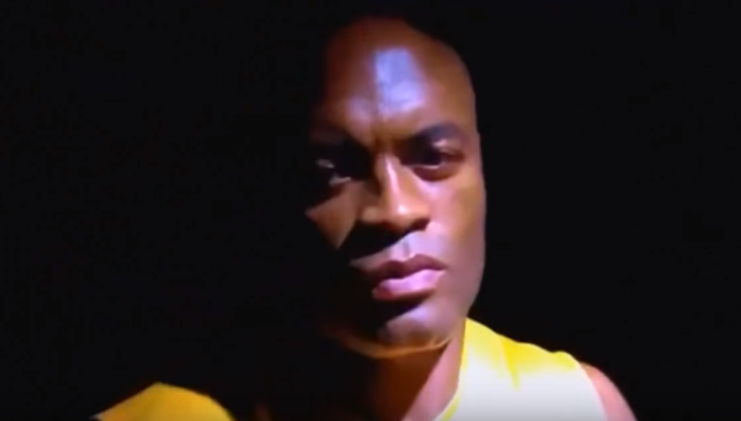 Age: 41  Height: 6'2"  Weight: 185 lbs.  Weight Class: Middleweight  Career Record: 33 Wins - 8 Losses  20 Knockouts/Technical Knockouts  6 Submissions  Origin: Sao Paolo, Brazil
Despite being on the downside of his career, Silva deserves to be on this list for one simple reason. "The Spider" dominated his weight class for six years, and eventually people tuned in to see if he would ever lose. That is a special kind of talent when you are so good that people will pay to see if you lose. Silva is/was a double-edged sword in the fact that people found some of his fights boring, because he would toy with his opponents and the action would stall. Then suddenly, Silva would deliver the blow that everyone was waiting for.
Silva deserves to be recognized for his body of work. His list of victories reads like a "who's who" in the world of Mixed Martial Arts (MMA), including victories against Rich Franklin, Dan Henderson, Forrest Griffin, Chael Sonnen, Vitor Belfort and Stephan Bonnar -- just to name a few.
Statistics Factored In:
Two UFC main events in the top 20 UFC pay-per-view buys of all-time
$5,382,000 Career Earnings
Four-time recipient of "Fight of the Night"
5.97 million Facebook followers / 7.61 million Twitter followers
(The following video contains some strong language)
4. Brock Lesnar     Nickname: The Beast
Age: 39  Height: 6'3"  Weight: 264 lbs.  Weight Class: Heavyweight  Career Record: 6 Wins - 3 Losses  2 Knockouts/Technical Knockouts, 2 Submissions  Origin: Webster, South Dakota
Even though Lesnar does not have as many fights under his belt as the other fighters on this list, that does not take away from his accomplishments. Lesnar was a two-time college wrestling All-American (1999, 2000), two-time Big Ten conference champion, and in 2000 he won the NCAA Division I Heavyweight wrestling championship all for the University of Minnesota. Lesnar's also won six professional wrestling heavyweight championships in multiple organizations between the U.S. and Japan. Last, but not least, Lesnar won the UFC Heavyweight Championship in only his fourth fight for the company.
Lesnar is not just a fighter, he's a spectacle. He is a freak athlete that only comes around once or twice in a generation. "The Beast" fights like a hungry, rabid dog who also just happens to be a world-class wrestler. He's also ridiculously strong, so if you're not careful you might end up on the mat from one of his meathooks clubbing you. He can run faster than you, jump higher than you, and can bench and squat more weight than you. Of his nine UFC fights, five of them were in the top 20 UFC pay-per-view buys of all-time. That is more than anyone on this list. Each of those events featured Lesnar in the main event.
Love him or hate him (and trust me when I tell you he doesn't care if you like him), Lesnar is a draw for the monumental fact that there is no one else in the world quite like him. 
Statistics Factored In:
Five UFC main events in the top 20 UFC pay-per-view buys of all-time
$2,825,000 Career Earnings (Not including professional wrestling)
7.03 million Facebook followers / 756,000 Twitter followers
3. Conor McGregor     Nickname: Notorious
Age: 27  Height:5'8"  Weight: 145 lbs.  Weight Class: Featherweight  Career Record: 19 Wins - 3 Losses  17 Knockouts/Technical Knockouts 1 Submission  Origin: Dublin, Ireland
The brash, eccentric McGregor brings people to the arenas, because fight fans like to see one thing even more than a great technical submission...knockouts! McGregor went undefeated for five and a half years, during which time he won 15 fights including two very impressive knockout wins over tough opponents Jose Aldo and Chad Mendes.
According to McGregor's UFC bio:
Whether you appreciate his style or consider him loud and excessive, there's no denying this about Conor McGregor: the UFC has seen nothing like him[...]In the two years (now three) since he swooped into the UFC, McGregor has become a lightning rod for controversy. But he has backed up his braggadocio with skilled MMA and an ability to draw fans – most to cheer him, some hoping to see him cut down to size.
No matter your opinion of the Clobberin' Celt, one thing is for sure: he electrifies an arena full of fight fans.
Statistics Factored In:
Three UFC main events in the top 20 UFC pay-per-views of all-time
$2,862,000 Career Earnings
One time recipient of "Fight of the Night"
3.77 million Facebook followers / 1.94 million Twitter followers
2. Ronda Rousey     Nickname: Rowdy
Age: 29  Height: 5'6"  Weight: 135 lbs.  Weight Class: Bantamweight  Career Record: 12 Wins - 1 Loss  3 Knockouts/Technical Knockouts  9 Submissions Origin: Riverside, California
The queen of the octagon is currently training to get her title back. Rousey was a rare undefeated champion until her loss to now-former Women's Bantamweight Champion Holly Holm. Rousey won the Bronze medal at the 2008 Beijing Summer Olympics, so she knows how to use her throws and submission fighting. The Rowdy One is famous for her cross armbreaker, in which she can hyperextend the elbow and even snap an arm.
Rousey has enjoyed her celebrity by making several appearances in movies and television shows. She has appeared in such films as "The Expendables 3," "Furious 7" and "Entourage." Rousey is also slated to take on the lead role of Dalton in the remake of the classic 80s movie "Roadhouse."
According to Rousey's UFC bio:
Ronda Rousey isn't just the most recognizable woman in the UFC, she is is arguably one of the most recognizable athletes in the world today[...](UFC President Dana) White has called Rousey "the greatest athlete I've ever worked with," a compliment she undoubtedly has earned.
 Statistics Factored In:
Two UFC main events in the top 20 UFC pay-per-views of all-time
$1,245,000 Career Earnings
Two-time recipient of "Fight of the Night"
11 million Facebook following / 2.73 million Twitter following
1. Jon Jones     Nickname: Bones Age: 29 (as of 7/19)  Height: 6'4"  Weight: 205 lbs.  Weight Class: Light Heavyweight  Career Record: 22 Wins - 1 Loss  9 Knockouts/Technical Knockouts  6 Submissions  Origin: Rochester, New York
Jon "Bones" Jones might just be the best fighter on Earth -- if he could only stay eligible to fight. Jones is currently facing a two-year suspension from the UFC for failing a banned substance test. Two samples were tested, and both came back positive for doping.
That being said, Jones is a phenomenal athlete. "Bones" was an All-American amateur wrestler in high school and junior college. Jones has defeated an all-star list of mixed martial arts fighters: current Light Heavyweight Champion Daniel Cormier, Chael Sonnen, Vitor Belfort, Rashad Evans, Lyoto Machida, Quinton Jackson, Mauricio Rua, Ryan Bader and Brandon Vera. 
According to Jones's UFC bio:
Just 23 years old when he defeated Shogun (Rua), Jones became the UFC's youngest-ever world champion. Jones has successfully defended his light heavyweight title in a division-record eight consecutive fights. He's also finished nine opponents by either knockout or submission, passing Chuck Liddell for most finishes in light heavyweight history[...]Jones is one of two fighters in UFC history to earn two submissions while standing, choking out both Lyoto Machida at UFC 140 and Jake O'Brien at UFC 100 with standing guillotine chokes (the other is Patrick Smith).
Statistics Factored In:
One UFC main event in the top 20 UFC pay-per-view of all-time
$4,180,000 Career Earnings
Four-time recipient of "Fight of the Night"
2.51 million Facebook followers / 1.36 million Twitter followers
Well that's the list, folks. What did you think? Lists are always subjective, so give us your lists or changes to our list in the comments below.