Military Times is reporting that "Veterans Affairs officials are still evaluating whether to fund sex reassignment surgeries for transgender veterans following a months-long push from advocates asking the department to reverse its opposition to the procedure."
Leo Shane III reports that 83 Democratic House members petitioned VA Secretary Robert Wilkie last week to change the current policy, in which the VA provide medical support services for transgender individuals before and after sex reassignment surgery, but not for the procedure itself.
There are 160,000 estimated transgender veterans in America today.
In the letter to Secretary Wilkie, Democratic House members disputed the February 2018 Department of Defense Report, "Military Service by Transgendered Individuals," which held that there is "considerable scientific uncertainty" about "the efficacy of medical treatments for gender dysphoria."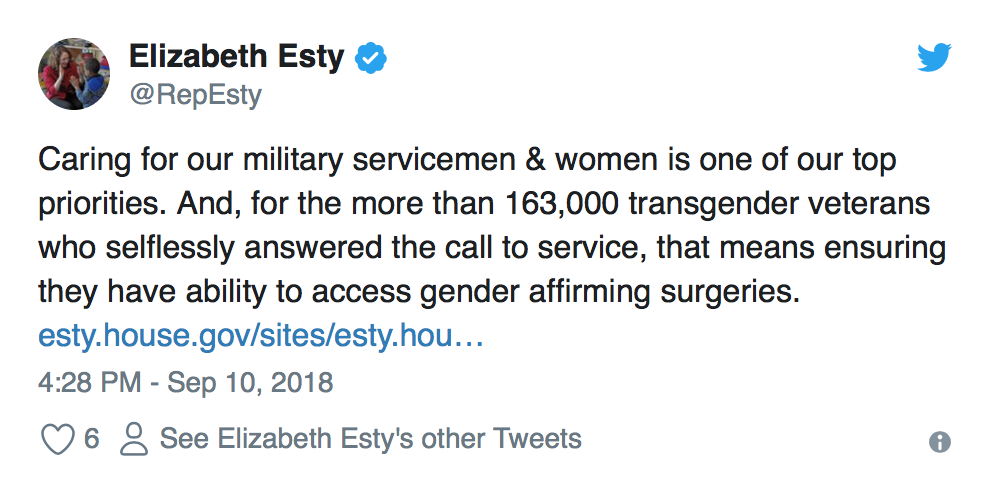 "In fact," the letter states, "evidence shows that denying patients access to this medically-recommended procedure can increase risk of suicide."
It goes on: "Simply put, the VA has an obligation to provide the necessary care that is prescribed to enrolled veterans by their health care practitioners. It is unconscionable to deny veterans the same access to health care services that civilians receive in the private sector, and that is available to Medicare beneficiaries and federal workers, simply because of outdated and unscientific prejudice against their gender identity."
Among the signers are members of congress Keith Ellison, Debbie Wasserman Schultz and Barbara Lee.
(Cover Photo: Altered From Ted Eytan)