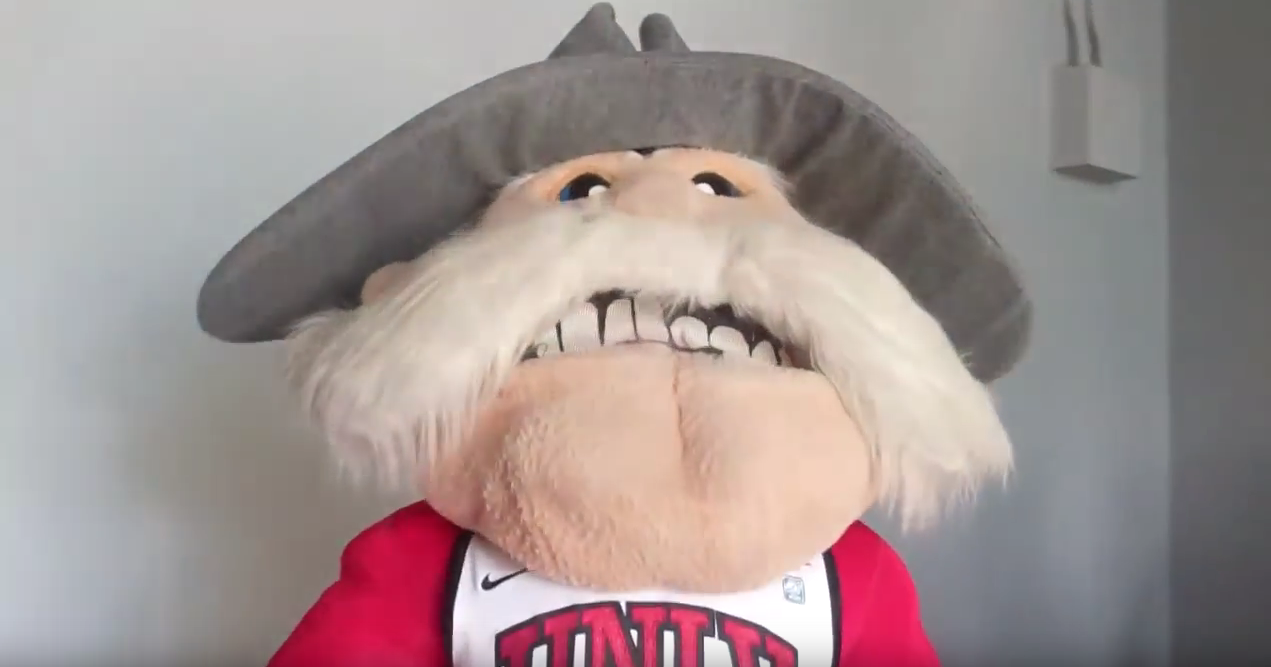 The administration at the University of Nevada-Las Vegas is considering changing the school mascot after students complained about the "[expletive] racist mascot" that, ironically, was originally adopted to end "racism" complaints.
At a protest on Tuesday, UNLV students showed solidarity with the activists at the University of Missouri. They also vocalized their concerns over the "racist" UNLV mascot.
The Las Vegas Sun reports a graduate student named Juanito shouted, "We are one of the most diverse campuses in the nation. Why do we still have that [expletive] [sic] racist mascot?"
But the "racist" Hey Reb! mascot was actually adopted by UNLV in 1982 in order to end cries of "racism."
According to the school, the adoption of Hey Reb! "ended criticism over the Confederate symbols found with previous mascots, transferring its image instead to a more appropriate rebel character: a Western frontiersman."
Now, UNLV is sponsoring a survey to gauge how "offensive" students find the mascot (though MRCTV still hasn't been able to track down exactly why students think the mascot is racist).
The survey asks students how familiar they are with the history of the mascot, then asks them to rank the mascot's offensiveness on a scale from "very offensive" to "not offensive."
Even if students respond that they are not personally offended by the mascot, the survey insists the topic is still worth addressing if some students are offended.
The survey asks, "If you are not concerned by Hey Reb as a mascot, but learn that others are, how important do you think it is for action to be taken to address the issue campus wide?"
Students must answer whether catering to the offended sensibilities of others is "Extremely important," "Important," Moderately important, ""Somewhat important," or "Not at all Important" to them.
The introduction to the survey states, "At the December Board of Regents Meeting, the Classified Staff Council, Administrative Faculty Committee and the Council on Equity and Opportunity will convey the collective thoughts & voices of UNLV's campus community so that a meaningful discussion can be had around this topic."
In June, Sen. Harry Reid (D-NV) said the Board of Regents should "take a look" at the Hey Reb! mascot.