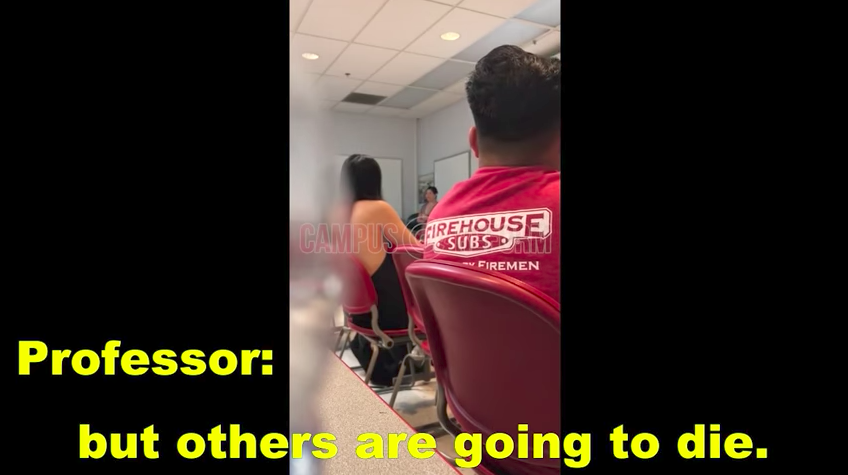 Image via Twitter
A University of Nevada, Las Vegas (UNLV) professor was caught on camera telling her students that President Trump is to blame for the Las Vegas mass shooting last week that left 58 people dead and over 500 injured.
In a video secretly recorded by one of her students and obtained by Campus Reform, assistant professor Tess Winkelmann told her History 407 class that ever since his election, Trump has used his "rhetorical powers" as president "to encourage violence."
"When he got elected, I told my classes three semesters ago, some of us won't be affected by this presidency, but others are going to die," she said.
"Other people will die because of this," she went on.
"I don't know whether these events would have inevitably happened whether or not he got elected, but he has the same rhetorical powers every president has, to encourage or discourage," Winkelmann argued. "So far, all he has done is to encourage violence."
She also claimed that the President in his remarks on the violence in Charlottesville in August "equated white-nationalism with anti-racism," which may prompt violence.
She added that his threat to take action in response to further provocations by North Korea is yet another example of him encouraging violence.
"And words, especially coming from someone who is the President, have consequences," she said.
He called for unity in the face of evil and that Americans not be "broken by violence."  
The shooting remains under investigation as Las Vegas police and the FBI work together to figure out the shooter's motive.