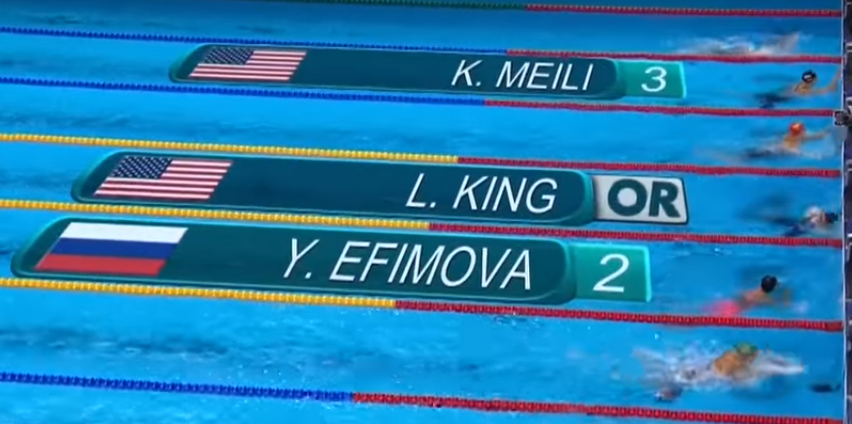 American swimmer Lilly King talked a big game before taking on Russia's Yulia Efimova in the 100 meter breastsroke final Monday night, and then she backed it up in the pool with an exciting gold medal-winning performance, setting a new Olympic record in the process.
After calling out Efimova Sunday for the Russian's history of doping with some strong words and a well-timed finger wag, King outswam the Russian (who received boos upon introduction) Monday in a record-breaking time of 1:04.93, beating Efimova by just over half a second. 
"It's incredible, just winning a gold medal, and knowing I did it clean," the 19-year-old from Indiana told reporters afterwards in one final jab at Efimova, and the governing bodies that had allowed her to compete.