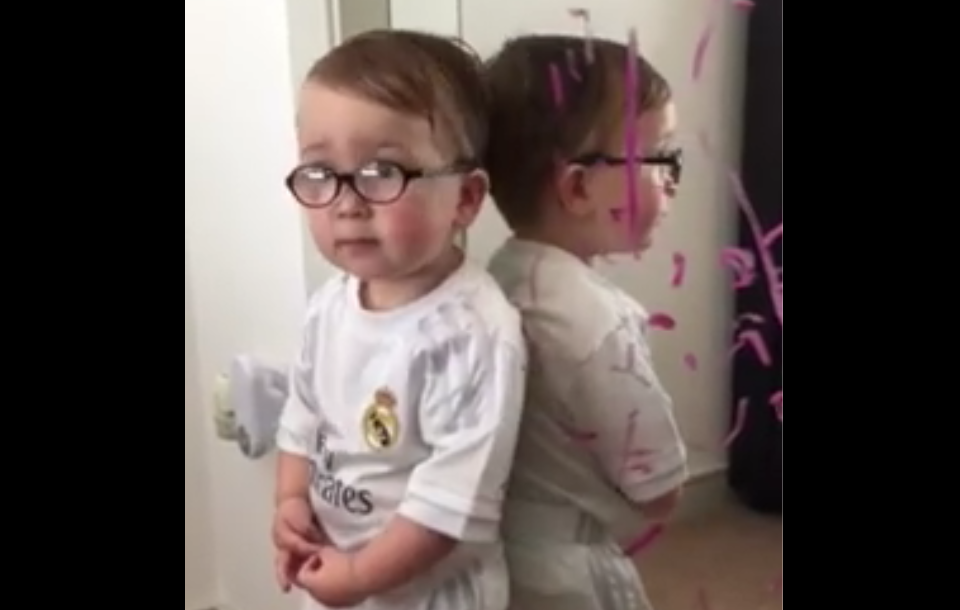 A little boy may have been caught red-handed drawing on his mother's mirror with lipstick, but this little master of deception wasn't about to take the fall without a fight.
Using superb acting skills, little Noel Hopkins of Inverness, Scotland, deflected blame from himself and onto everyone's favorite caped crusader: the Batman.
Noel's mother, Laura, came upon the scene with her camera, ready to document her investigation into the reported hit-and-run vandalism by the Dark Knight.
The video begins with Laura asking Noel, "Who drew on mummy's mirror?"
"I don't know," Noel says, remaining calm and collected.
"Was it you?" she probes.
Noel coyly dismisses the accusation and instead points his finger at another suspect in the crime.
"It's Batman!" he claims. "Batman did it!"
Watch the adorable video for yourself below: