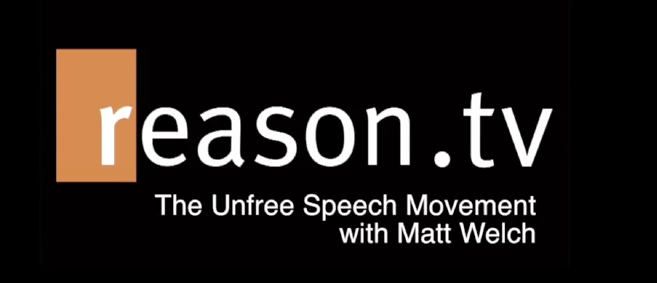 The Department of Justice issued a federal grand jury subpoena on June 2, demanding the libertarian website Reason.com release information about controversial comments left on a recently published article. Then, on June 4, a gag order was issued to prevent Reason from discussing the matter with any third party. On Friday, Reason released its first statement on the issue since the gag order was lifted.
Many in the libertarian sphere of the Internet were outraged on May 29 when New York Judge Katherine Forrest sentenced Ross Ulbricht, the founder of Silk Road, to a life sentence without the possibility for parole.

Silk Road, an anonymous online marketplace, was primarily used for purchasing illegal drugs.
On May 31, Reason.com published an article detailing Ulbricht's cry for leniency from Judge Forrest, and his regret regarding how his site had been utilized for fueling drug addictions.
With tensions running high, individuals expressed their opinions on Judge Forrest in the comments section. As is the case with many comments sections on the Internet, some opinions on the article were filled with vitriolic hate.
On June 2, the DOJ responded by issuing a subpoena to Reason. The subpoena was obtained by conservative blogger Popehat, who linked to a .PDF file of it on his website on June 8.



Of the 111 comments left on the article as of June 1, the DOJ subpoena demands Reason forfeit over information pertaining to six different commenters. These six commenters left derogatory statements in an eight comment conversation about Judge Forrest between the dates of May 31-June 1.
The US Attorney's Office for the Southern District of New York is looking to potentially prosecute the commenters for violating "Title 18, US Code, Section 875." This relates to federal laws regarding interstate threats.
US Attorney Preet Bharara's office is best known for prosecuting terrorists.
The subpoena requests "subscriber/account information," "associated address(es), email address(es), telephone numbers(s)," "IP address(es)," "billing information to include credit card/bank information," and "associated devices connected to the user" for the parties involved in the full eight comment exchange.

Their comments included, "Its [sic] judges like these that should be taken out back and shot," "Why waste ammunition? Wood chippers get the message across clearly. Especially if you feed them in feet first," and "I hope there is a special place in hell reserved for that horrible woman."
The last comment cited in the subpoena, which is by "Cloudbuster," is dated June 1, 2:40 PM. Therefore, the subpoena, issued on June 2, was crafted within approximately 24 hours of the controversial comments.
A comment by one of the users mentioned in the subpoena, "Cloudbuster," was posted six minutes after the last comment mentioned in the subpoena:

In his comment, "Cloudbuster" wrote about having a Ninth Amendment "right to anonymity in a wide variety of situations."
For two weeks, Reason was unable to comment on the subpoena publicly, as it was subject to a gag order.
In Reason's first public statement directly concerning the subpoena after the gag order was lifted, Reason explained it received the gag order as a result of alerting the suspect commenters about the subpoena and allowing them to defend their "right to anonymity" on First Amendment grounds.
The website also used the subpoena and gag order to discuss the issue of government overreach:
"Providing the subpoena to the commenters before the gag order was issued is what presumably enabled it to become public. That has had the effect of bringing to light what these compulsory grabs for information look like, launching a wide number of conversations about a grand jury process in which the government can target individuals, platforms, and publications for data about users."
Reason continued:
"Due in part to the government's secrecy and possible gag orders or requests for 'voluntary' confidentiality, we don't know whether Google or other media outlets have been subpoenaed in this particular case. Judge Forrest's sentencing and comments in the Silk Road trial have drawn widespread criticism in corners of the Internet that value privacy and oppose the ruinous drug war. The potential number of critical comments subject to the District Court's low bar for investigative compulsion is enormous. Now multiply that number by the number of controversial court cases, and you could quickly get to the point where federal courts were doing nothing but investigating online trolls. Surely there are more pressing tasks, ones that don't involve suppressing the speech of journalistic outlets known to be critical of government overreach."
Reason also promised the public the website will continue to defend free speech:
"To live in a world where every stray, overheated Internet comment—however trollish and stupid it may be—can be interpreted as an actionable threat to be investigated by a federal grand jury is to live in a world where the government is telling the public and media to just shut up already. As we gather and publish more information on just how often this sort of thing happens, we pledge to always be on the side of more speech rather than less. "