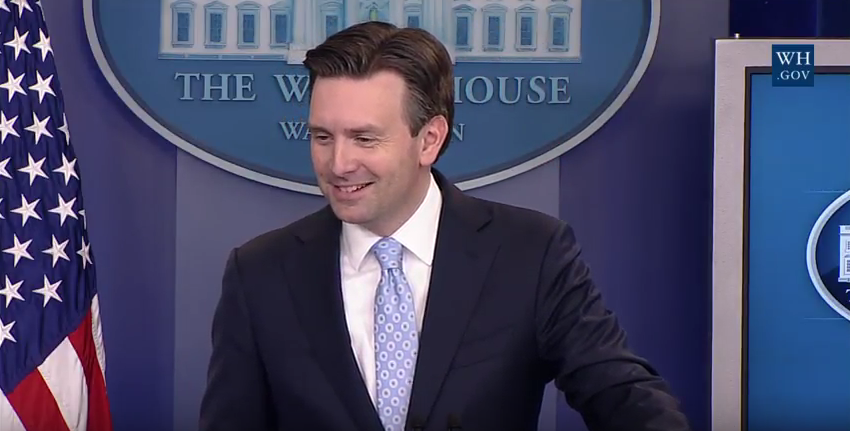 Image via Screenshot
During Tuesday's White House press briefing, spokesman Josh Earnest responded to Monday's Iowa Republican caucus results.
He said that, despite the high voter turnout for the top GOP presidential candidates, Democrats are "not particularly concerned" about who they will be facing in the general election.
"I did not have a chance to talk to the President about the caucus results last night," said the White House spokesman. "I think in general what I can share with you is that, for at a least a generation, Republican candidates aspiring to work in this building have tried to claim the mantel of President Reagan. While they sought to claim this mantel, they had utterly failed to claim his message and optimism, at least this year."
"We've seen campaigns characterized by candidates trying to exploit people's fears and anxieties and insecurities about the future -- and those candidates ended up doing pretty well last night," he continued. "I think it's why a lot of Democrats wake up this morning, at least at this point, not particularly concerned about the potential match-up that we would face in a general election."
Earnest went on to accuse Republican presidential candidates of "trying to exploit people's fears." Meanwhile, he praised the Democratic candidates for being "pretty forward leaning." 
Listen to Earnest's remarks below.