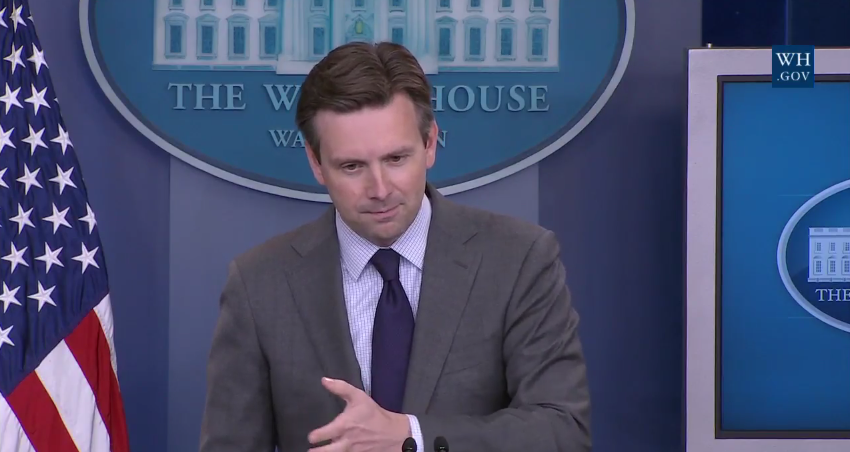 (Image via Screenshot)
Attorney General Loretta Lynch is facing a firestorm of bipartisan criticism for her meeting with former president Bill Clinton on Monday as the FBI conducts its investigation into his wife's use of private email during her stint as secretary of state.
The White House on Thursday defended Lynch, saying that she understands "how important it is" for the Department of Justice to conduct an impartial investigation "free of political interference." 
"I think the bottom line is simply that both the president and the attorney general understand how important it is for the Department of Justice to conduct investigations that are free of political interference," White House press secretary Josh Earnest told reporters. 
"She was asked a direct question about it and she answered it," he added. 
In a briefing with reporters on Monday, Lynch called the meeting with Bill Clinton at Phoenix Sky Harbor International Airport "primarily social."
"I did see President Clinton at the Phoenix airport as I was leaving, and he spoke to myself and my husband on the plane,'' she said. "Our conversation was a great deal about his grandchildren. It was primarily social and about our travels.''
"There was no discussion of Benghazi, no discussion of the State Department emails, by way of example,'' Lynch insisted. "I would say the current news of the day was the Brexit decision, and what that might mean. And again, the department's not involved in that or implicated in that.''
The meeting raised eyebrows across the aisle of a possible conflict of interest.