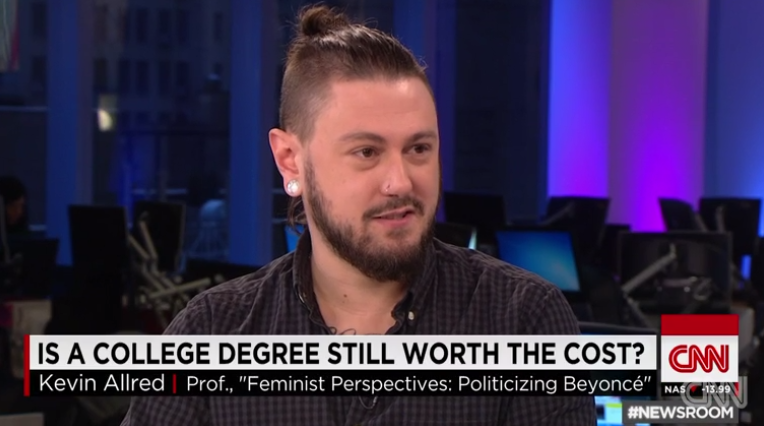 A Rutgers University professor best known for his "Politicizing Beyonce" course was placed under a psychiatric evaluation after he allegedly threatened to kill white people.
In the wake of the election of President-elect Donald Trump, adjunct lecturer Kevin Allred made an array of comments on Twitter about his feelings toward white people. Allred, who is white, has said he believes there are "NO GOOD WHITE PEOPLE," that white people are a "problem," and that Trump being elected is "ALL WHITE PEOPLE'S FAULT":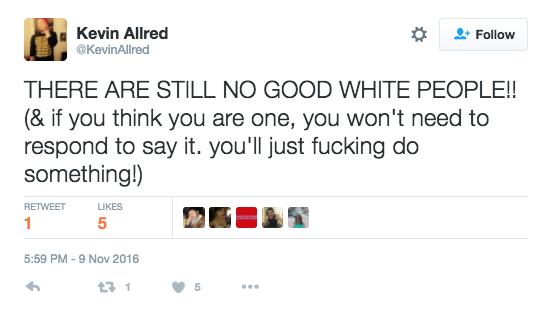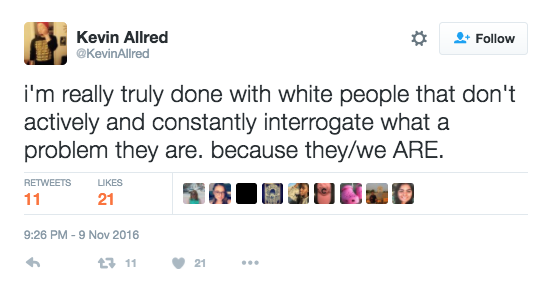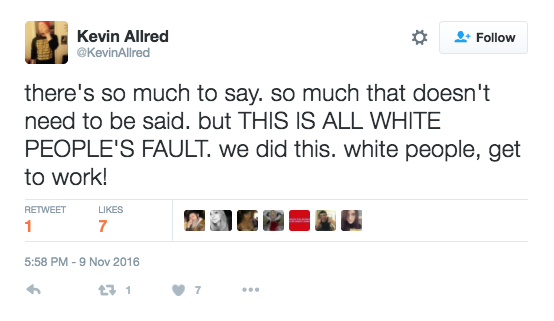 According to NBC 4, Allred's comments escalated to the point that he threatened to kill white people. A student allegedly reported his remarks to the university. Allred was sent to a hospital in New York City for a psychiatric evaluation.
On Allred's Twiter, he claims he was forced to undergo a psychiatric evaluation because he posed a "rhetorical question on the 2nd amendment":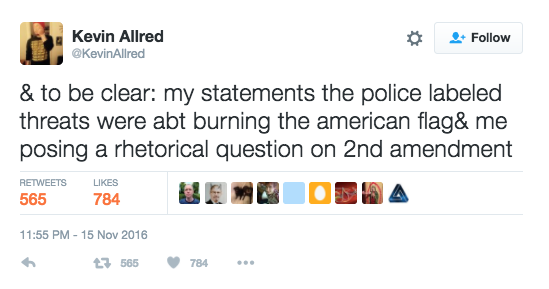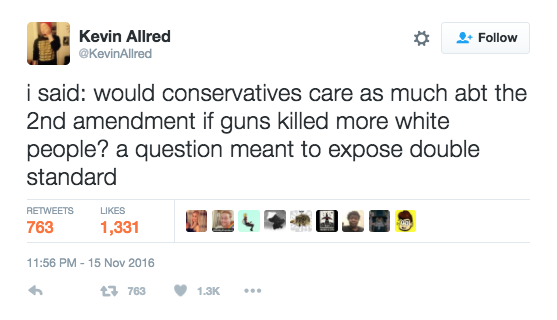 Even after the psychiatric evaluation, Allred is continuing to make comments about how much he hates white people, repeating he believes white people are "so fragile" because of what happened to him: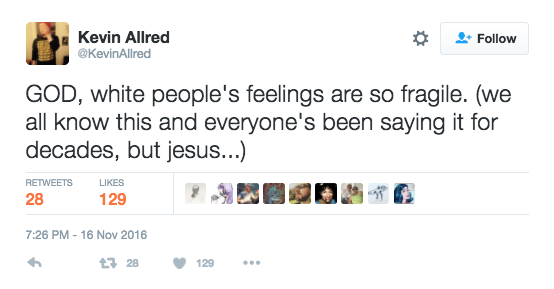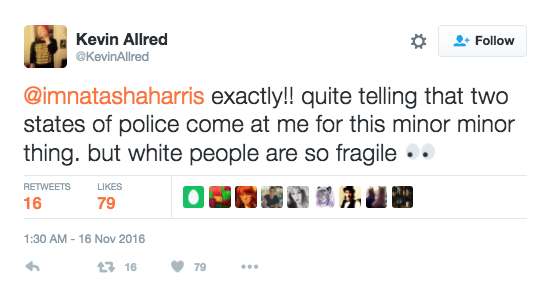 Allred has made it clear he is not worried about his position at Rutgers because he "never had job security."
Allred reportedly has a book about his "Politicizing Beyonce" course coming out.