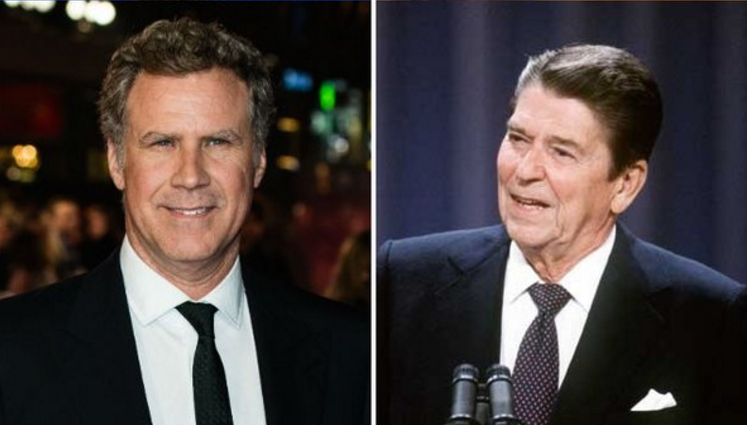 (Image via Twitter)
Actor and comedian Will Ferrell will not be starring in the movie "Reagan," one of his reps tells Fox News.
While the actor did consider the script, he will not be "pursuing" either the acting or producing role.
"While it is by no means [an] 'Alzheimer's comedy' as has been suggested, Mr. Ferrell is not pursuing this project," said his rep.
"Reagan" is a political comedy that focuses on former U.S. President Ronald Reagan at the beginning of his second term as he begins suffering from dementia.  
The plot features an intern tasked with convincing the commander-in-chief that he is actually an actor playing the role of the president in a movie.
The very concept infuriated Reagan's daughter Patti Davis.
She told the "New York Post's Page Six" that "[t]here's nothing funny about Alzheimer's."
"It is terrifying for the families of those who suffer from it," said Davis. "They live with the fear [of] what will change next, they have to live with this terror and grief every day. This movie is cruel, not just to my father, but to the millions of people who have the disease, and the millions more who care for them and watch them suffer every day."
She also wrote in an open letter to Will Ferrell on her website, "Perhaps if you knew more, you would not find the subject humorous. Alzheimer's doesn't care if you are President of the United States or a dockworker. It steals what is most precious to a human being — memories, connections, the familiar landmarks of a lifetime... I watched as fear invaded my father's eyes — this man who was never afraid of anything. I heard his voice tremble as he stood in the living room and said, 'I don't know where I am.'"
"There was laughter in those years, but there was never humor," said Davis.
The late President's son Michael Reagan tweeted "[t]hank you for taking the right path" on Friday in response to news of Ferrell's decision to back out of the movie.
"Alzheimer's is not a comedy to the 5 million people who are suffering with the disease," he wrote.