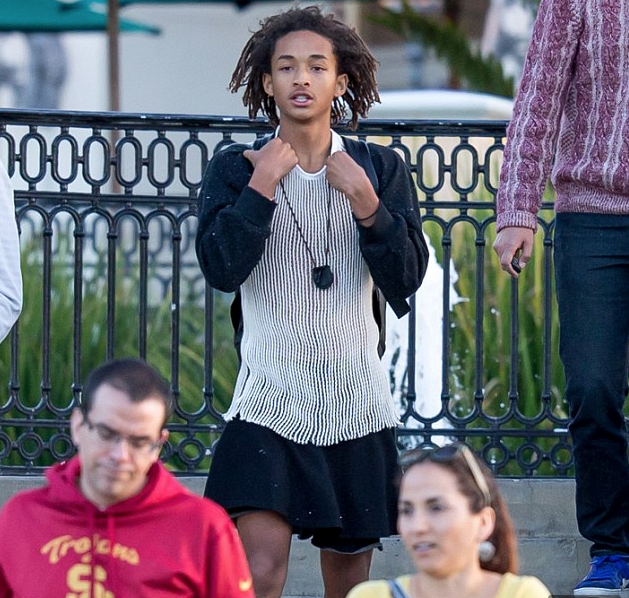 Photo Via Splash News
Will Smith's son, Jaden, best known for uttering outlandish nonsense in interviews with the New York Times and on social media, decided to step out in a dress and tell social media about the "swerve" of not wearing pants underneath.
16-year-old Scientologist Jaden is semi-famous for saying things like:
"… your mind has a duality to it. So when one thought goes into your mind, it's not just one thought, it has to bounce off both hemispheres of the brain. When you're thinking about something happy, you're thinking about something sad. When you think about an apple, you also think about the opposite of an apple. It's a tool for understanding mathematics and things with two separate realities. But for creativity: That comes from a place of oneness. That's not a duality consciousness. And you can't listen to your mind in those times — it'll tell you what you think and also what other people think."
The jury is still out on whether he was "listening to his mind" on this one.