Does anyone want this dress that Lena Dunham once cried in?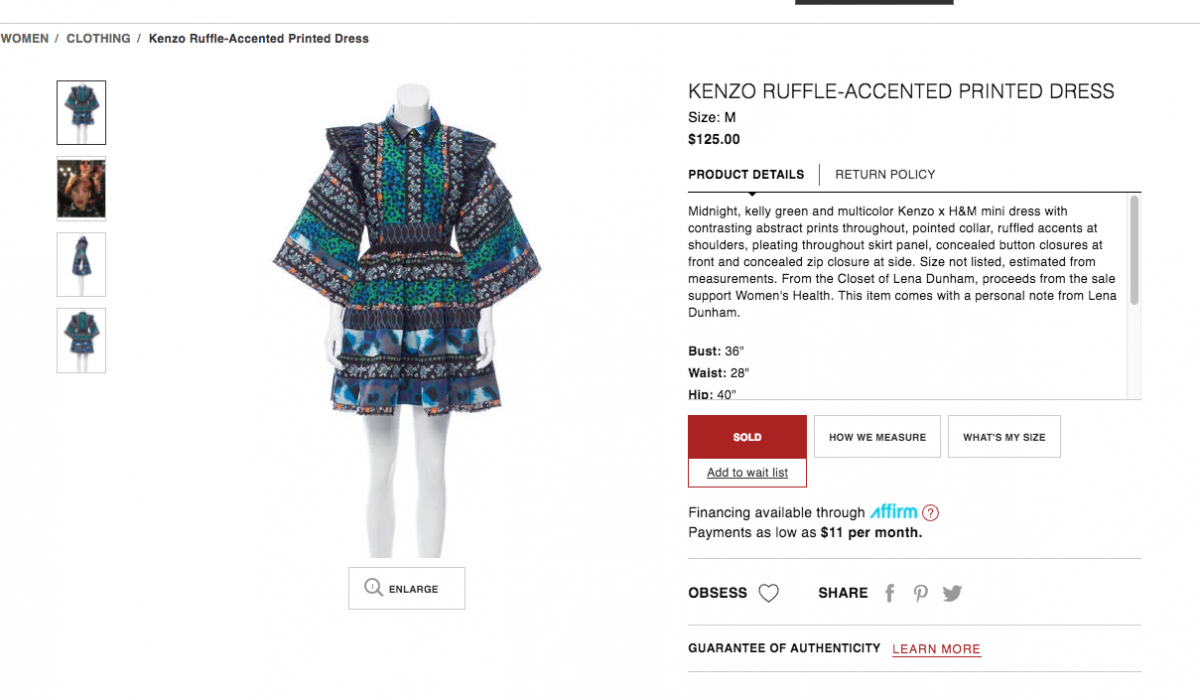 Bidding is now open on TheReal Real consignment website for this dress that will make you look like some kind of patchwork samurai. Bonus: Lena Dunham cried while wearing this dress on that fateful night Hillary Clinton lost the 2016 election. Sad!
I doubt that Miss Dunham, known for her distinctly millennial self-aggrandizement,  is pitching this fine piece of clothing to those who wish to dress in liberal tears. She must think that fans are actually willing to shell out a couple hundred for a "piece of history." 
Of course, proceeds will go to support "Women's Health." But wait! There's more: "This item comes with a personal note from Lena Dunham." 
Unfortunately, no vial of tears is included. 
Thank you for supporting MRCTV! As a tax-deductible, charitable organization, we rely on the support of our readers to keep us running! Keep MRCTV going with your gift here!