I can only say it so many times, but I'll say it again — the best way to deal with a bully is to bully them back. I'm not saying that you should get violent with the bully. But, when shove someone's argument directly back in their face, they tend to stop, be shocked and take stock of their own stupidity.
That's why my sports team of the week is the Saskatchewan Rush of the National Lacrosse League.
By now all of us have heard, ad nauseam, about the controversy surrounding the classic Christmas song "Baby, It's Cold Outside." People — and when I say people I mean modern feminists — are all butt-hurt over the song because it somehow promotes rape culture? I'm not sure. I just know they're pissed about it, and all I can do is sit here and laugh at them.
Radio stations in both the U.S. and Canada have capitulated to the perpetually offended and have stopped playing the song.
In straight defiance of the perceived ban on the song, during a stoppage in play the Rush led the crowd in a singalong of the now-controversial song. The team even held up fake newspapers with the headline, "BABY IT'S COLD OUTSIDE." I wish there was video of it, but sadly, I couldn't find it anywhere.
However, the Rush did post pictures of their defiance on their Facebook page:
Without fail, those that have been "triggered" by the song have also voiced their displeasure with the Rush's lack of sensitivity: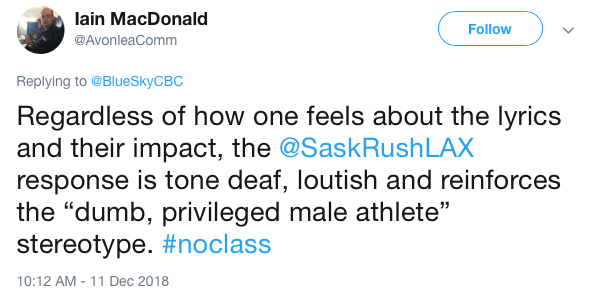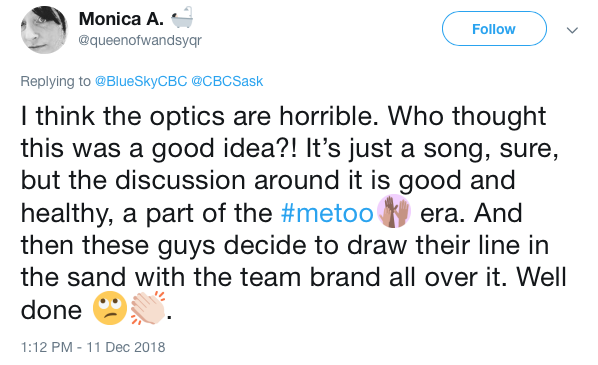 Waaah! Why don't ya cry about it? Oh, you already are. Nevermind. Continue to clutch your box of tissues.
It's a fun, flirtatious Christmas song from 60 years ago. If you read too much into everything, maybe you should look in the mirror and question your own sensibilities.
Just to put my own stamp on the "Baby It's Cold Outside" controversy, here's my favorite version of the song, performed by Idina Menzel and Michael Buble:
H/T: Daily Mail