Folks, better than any poll from any elitist media outlet in which we can never really trust the numbers, are platforms in which the people can directly give their approval or disapproval. Granted, even platforms like YouTube are susceptible to fudged numbers if the Silicon Valley nerds get "triggered" enough. However, if the current and available numbers are any indicator of whether people approve or not of recent presidential addresses, President Joe Biden's got some more "unifying" to do.
Now that we've given Biden's joint address to Congress from Wednesday night a little oxygen to gather some numbers, leftist have some explaining to do after their debunked claim that "85 percent of Americans approved of Biden's speech."
On the current White House YouTube channel, Biden's address — as of this writing — only has a little over 64,000 views. While the comments were turned off for the livestream of the address, people could still weigh in with their approval or disapproval by clicking the thumbs up or thumbs down button.
Again, as of this writing, only 773 people gave Biden's speech a thumbs up, while at least 10,000 people gave it a thumbs down — and that's on their official channel.
Here are some screenshots of the Biden numbers, again, as of this writing: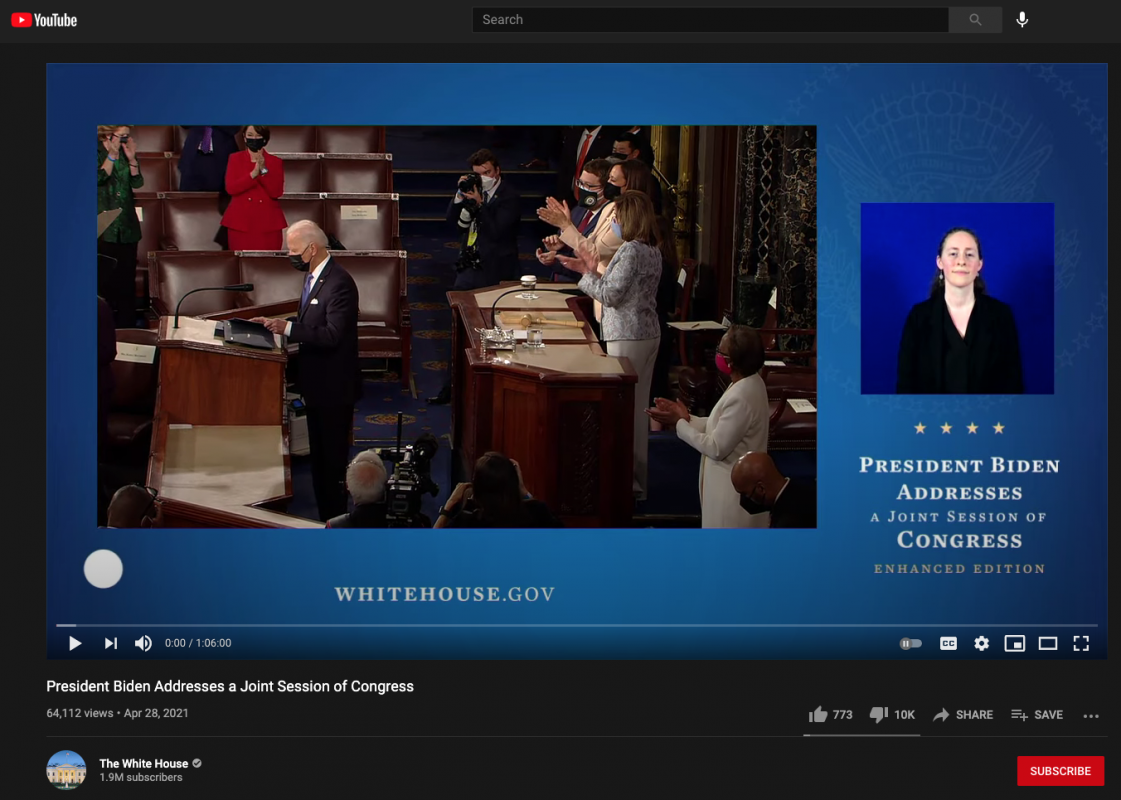 Conversely, according to the current YouTube numbers, former President Donald Trump's last State of the Union address in 2020 — which doesn't have a listing on the "Trump White House Archived" channel — the response just a little different.
So, since Trump's last address isn't listed on the official archived channel, let's take the numbers from the leftist-driven YouTube channel of the Washington Post. For this comparison, we'll be dealing in percentages rather than complete numbers since Trump 2020 SOTU address has had time to accumulate more viewers.
For Trump's full address, an estimated 11,000 viewers voted with a thumbs up and an estimated 1,900 gave a thumbs down. Those numbers represent that about 85 percent of people who voted approved of the speech.
Here are screenshots of Trump's video and numbers: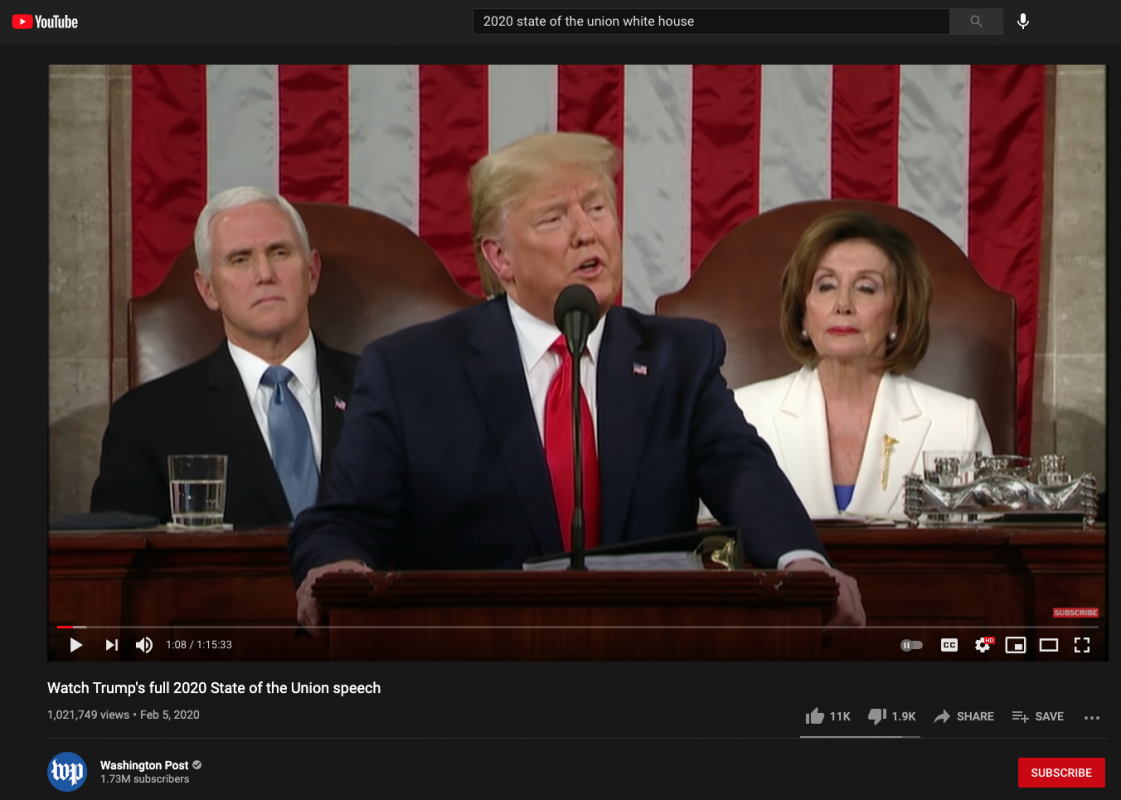 That means that if we translate the Biden numbers from above, of the almost 11,000 people who voted up or down, 91 percent of voters disapproved of his speech.
However again, much like any poll, read what you will into the numbers from a major platform, whether it's CBS or YouTube.