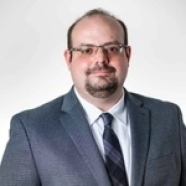 Kyle Drennen
NewsBusters Associate Editor
kjdrennen
Kyle Drennen is the Media Research Center's Associate Editor of NewsBusters and previously served as the MRC's Senior News Analyst.
His media analysis has been cited by nationally syndicated radio hosts Rush Limbaugh and Mark Levin, as well as media outlets including Fox News, The Washington Post, The Wall Street Journal's WSJ.com, The Washington Times, Washington Examiner, Politico, National Review, among others.  
Kyle joined the MRC in 2007 after graduating from Providence College with a Bachelor of Arts degree in history and political science. Prior to that, he interned at the MRC in the summer of 2005. He lives in Northern Virginia and can be contacted via email at kdrennen@mrc.org.