If you follow yours truly and at least my weekly commentary series, Things That Need To Be Said, then you'd have seen this week's episode in which I dubbed far-left Rep. Alexandria Ocasio-Cortez (D-N.Y.) and her special friends, "The Fraud Squad."
Fast forward a day, and it seems that someone else has jumped aboard "The Fraud Squad" train.
In the wake of AOC and fellow "Fraud Squad" member Rep. Ilhan Omar (D-Minn.) faking like they were handcuffed while being arrested by Capitol Police on Tuesday in front of the Supreme Court, polarizing Rep. Marjorie Taylor Greene (R-Ga.) started a fundraising for her "People Over Politician's Committee" called, cuffthesquad.com.
Related: Marjorie Taylor Greene Says National Divorce 'a Lot Better' Option than Civil War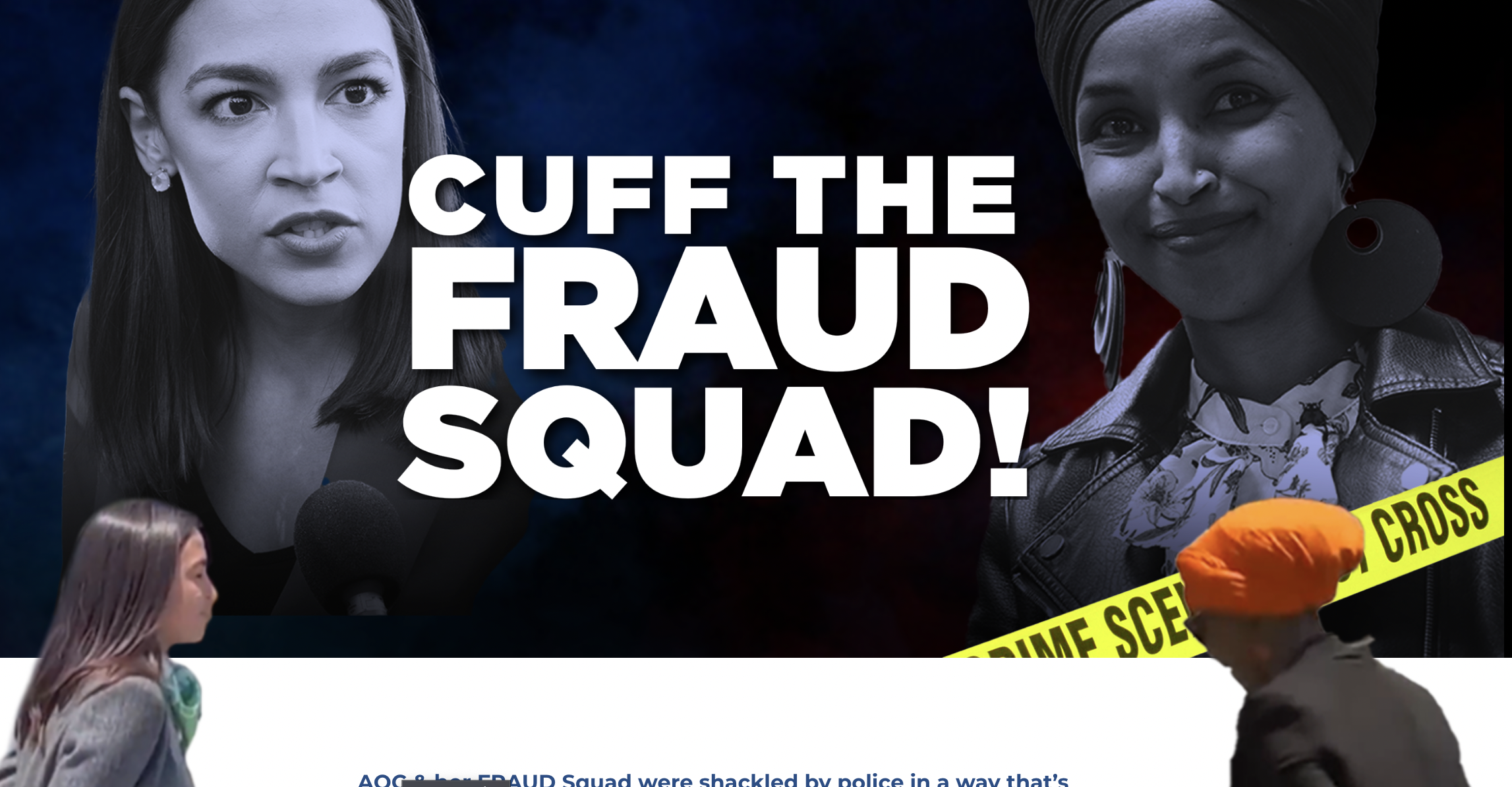 The purpose of the website is part to fundraise for Greene's aforementioned committee and part to poke fun at AOC and Omar. For each specified small donation, the committee will send real handcuffs to either AOC or Omar — or both.
This is NOT an endorsement of Greene, but pointing out a bit of fun being had at the expense of two of the biggest frauds in Congress, AOC and Omar.
Follow Us On Twitter
The far-left Squad pretended to be handcuffed when being led away from an abortion protest. It was all an act for the cameras.

Nick Kangadis has a few things to say to the "Fraud Squad" on the latest episode of Things That Need To Be Said! pic.twitter.com/dehBUzemEq

— MRCTV (@mrctv) July 21, 2022